Stay in the know on all smart updates of your favorite topics.
Sustainable energy is the future. The city of Amsterdam has the ambition to provide every citizen with a solar panel in the next years. How do you contribute? Share your innovative initiatives on energy here.
Adam Sliwka, SVP Smart Solutions, Chief Business Development Officer , posted
We have been in the smart world for years and one of the topics we are really in are the demand response models between microgrids and grid. There is a recent call we would like to go for and we are looking for international partners, especially the ones already participating in City-zen. Would be great to find them here. Kind regards. Adam
Audrie van Veen, International Strategic Advisor at Amsterdam Economic Board, posted
**Early bird tickets are now available.**

The conference will bring together key industry stakeholders to address the current challenges of the energy storage market and discuss the latest developments.
The two day event will give insights on business cases, regulatory environment, financial aspects and technological advancements for the energy storage industry.
The Energy Storage 2017 Conference will demonstrate successful case studies, and explore the latest R&D projects. Join us in Paris to meet senior representatives from leading companies for excellent networking opportunities.
Annelies Van der Stoep, Strategic advisor at Amsterdam Economic Board, posted
In five years time, all Dutch newly built homes need to be energy neutral or energy positive. This is a huge opportunity for the residents, the community but also for the building industry, housing corporations and property developers.
Update your knowledge about technical novelties, building processes and citizen engagement during the ZEN festival on November 3rd in Den Bosch. Event language is Dutch.
Amsterdam Smart City is invited to host an interactive session about the built environment of the future. Learn all about smart grids, cooling networks and the opportunities a cup of tea with your neighbor might offer.
Simme Andriesma, posted
Biodigesting a way into a sustainable future
Audrie van Veen, International Strategic Advisor at Amsterdam Economic Board, posted
The European Power Systems Strategy, Design, Technology and Financing Summit
Frans-Anton Vermast, Strategy Advisor & International Smart City Ambassador at Amsterdam Smart City, posted
Moniek Thissen, Innovation manager at Eurofiber, posted
How can flexible strategies help grow sustainable energy and keep the electricity grid reliable at the lowest possible cost, while also revealing potential benefits for households?
Annelies Van der Stoep, Strategic advisor at Amsterdam Economic Board, posted
The well known BREEAM certificate for sustainable buildings was not yet available for logistic buildings, until PostNL initiated an assessment of its distribution centers in The Hague and Den Hoorn.
Marcel Jongen, Marketing at Thermaflex, posted
High-speed, future-proof district heating Hengelo
Check out the project video below: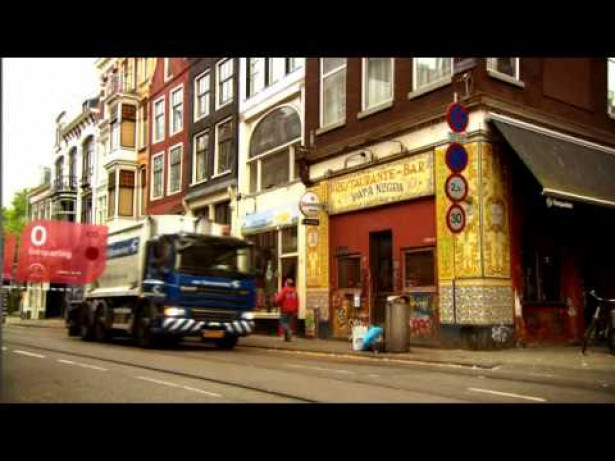 Vivienne Gaarlandt-Bolsius, posted
The city of Amsterdam placed sensors in 400 waste bins to measure the amount of waste and make the cleaning process more efficient. This pilot will last until the end of this year.
Marcel Jongen, Marketing at Thermaflex, posted
District Energy plays a vital part in moving towards a sustainable future, and clear the way for smart cities with efficient, sustainable and affordable energy systems. What if we can secure affordable, and future-proof comfort for the residents of an entire street in just a single day?
Melchior Kanyemesha, Programmanagement + Energy Lead at Amsterdam Smart City, posted
Annelies Van der Stoep, Strategic advisor at Amsterdam Economic Board, posted
Dutch and German companies meet for the third time at this bilateral meeting on Smart Grids.
One of the key notes will be delivered by Celina Kroon of Alliander, who is in charge of the Smart Grid program in Amsterdam via City-zen (www.cityzen-smartcity.eu).
The event is organised by the Dutch German Chamber of Commerce.
Audrie van Veen, International Strategic Advisor at Amsterdam Economic Board, posted
The 7th ECTP open conference will be dedicated to present and discuss current and anticipated innovation in the built environment. Early Bird tickets and booths to showcase energy innovation in the built environment are available now!
Maarten Van der Schaaf, Partner at IndiaConnected, posted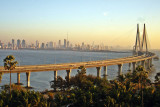 Heeft uw bedrijf slimme duurzame oplossingen in huis? En bent u op zoek naar een nieuwe grote afzetmarkt? Kom dan naar 'India heeft de toekomst', een mooie avond over werken en ondernemen in India. Het event vindt plaats in Pakhuis de Zwijger in Amsterdam op 12 september en gaat van start om 19:30 uur.
Wat kun je onder meer verwachten:
-> Joeri Aulman van ingenieursbureau Royal Haskoning/DHV over wonen in Mumbai en zijn betrokkenheid bij de aanleg van een vliegveld op een nieuw eiland in die stad.
-> Architect Gert Jan Scholte over de kansen voor Nederlandse bedrijven in de aanleg van Indiase smart cities.
-> Documentairemaker Jochem Smit over zijn reis langs de sterk vervuilde rivier de Hindon.
'India heeft de toekomst' is bedoeld voor iedereen die geïnteresseerd is in de razendsnelle, maar onderbelichte economische ontwikkelingen in India. De avond wordt georganiseerd door IndiaConnected en de Gemeente Amsterdam. De entree is gratis en aanmelden kan via: https://dezwijger.nl/programma/india-heeft-de-toekomst
Nancy Zikken, Community Manager - on leave till August at Amsterdam Smart City, posted
Amsterdam Smart City, Connector of opportunities at Amsterdam Smart City, posted
Moniek Thissen, Innovation manager at Eurofiber, posted
Amsterdam Smart City, Connector of opportunities at Amsterdam Smart City, posted

Sta jij op het punt een huis of appartement op te knappen en wil je deze fors energiezuiniger maken? Kijk dan eens naar de City -Zen renovatie subsidie (www.amsterdamsmartcity.nl/subsidie). Deze kan vanaf nu weer aangevraagd worden door Amsterdamse woningeigenaren. Van villa tot woonboot, van voormalig kantoorpand tot huurcomplex: de City-Zen renovatie subsidie (www.amsterdamsmartcity.nl/subsidie) staat open voor particulieren en VVE's, maar ook voor woningcorporaties of andere organisaties die woningen in hun bezit hebben. Er is €50 per m2 beschikbaar voor eigenaren die een huis of appartement heel energiezuinig willen maken.
In de eerdere aanvraagrondes viel het brede scala aan projecten op, vertelt Annelies van der Stoep, coördinator van City-zen voor Amsterdam Smart City. "Van de €2.600.000 subsidie die de Europese Commissie ter beschikking heeft gesteld via het project City-zen, is inmiddels bijna €2.000.000 uitgegeven. Voor de laatste 6 ton zoeken we nog inspirerende projecten." Het niveau dat gevraagd wordt is hoog. Naast isoleren en isolerend glas, wordt ingezet op slim ventileren, zuinige installaties en duurzame energie zoals zonnepanelen of een aansluiting op het warmtenet. "Voor elke woning is het puzzeltje net anders".
"Wat vooral opvalt is het enthousiasme waarmee de aanvragers hun woning verduurzamen. Ze zijn ontzettend ambitieus en vertellen graag hun verhaal." vertelt Annelies verder. Zo hebben de broers Daan & Joost Lucas met behulp van de City-zen subsidie, een volledig pand in de Pijp uit begin 19e eeuw, bestaande uit 4 appartementen, helemaal energiezuinig gerenoveerd. Nu zijn 3 van de 4 appartementen energieneutraal. "We hadden geld geërfd en het voelde daarom goed er iets mee te doen als nagedachtenis. We zijn beiden erg geïnteresseerd bij te dragen aan duurzaamheid." Daarnaast wilden de broers, van wie Joost aannemer is, een case bouwen die andere mensen makkelijk kunnen kopiëren. "Steeds als ik renovaties deed in Amsterdam en energiebesparende maatregelen voorstelde, vonden mensen het te duur. Toen dacht ik: dit is de ideale kans om eens om alles zelf te onderzoeken en te kijken of wij iets anders kunnen doen zo dat het niet zo duur wordt!"
Woningeigenaren die een aanvraag willen doen kunnen deze tot uiterlijk 1 december 2016 indienen, tenzij de subsidiepot eerder leeg is. De aanvragen worden op volgorde van binnenkomst behandeld. Alle voorwaarden en de aanvraagprocedure zijn te vinden op www.amsterdamsmartcity.nl/subsidie.
De renovatiesubsidie is een van de onderdelen van City-zen. Dit project, in Amsterdam en Grenoble (Frankrijk) richt zich op het verduurzamen van de stad door slimme elektriciteitsnetten, warmte- en koude toepassingen, energieopslag, games en duurzame renovatie van huizen.
Meer informatie over City-zen: www.cityzen-smartcity.eu of www.amsterdamsmartcity.com/projects zoekterm City-zen
Joana Silva, Marketing Assistant , posted

European Utility Week is the premier landmark event in Europe for the entire utility sector, accumulating over 12.000 international smart energy stakeholders and 600 exhibitors.
It is a dynamic and energizing 3-day business, innovation and information platform facilitating greater networking and content sharing opportunities. The programme is developed to serve every level of the utility value chain in the form of a strategic and policy forming environment during the exclusive Summit and the more practical case studies presented during the Hub Sessions, free to attend for all visitors.
The Summit programme facilitates the needs of C-level executives looking to discuss the challenges and strategise about the solutions helping to transform the utility industry. Register here for your Summit Pass
The Hub Sessions are part of the exhibition programme and offer more practical topic-led discussions and presentations. Find the Free to attend Hub Session that you can apply directly to your line of work here.
Click here to register to attend the event and the Hub Sessions free of charge!
What's new in 2016: