Stay in the know on all smart updates of your favorite topics.
Emma van der Veen, New business development | Product Management at Philips, posted
Anonymous posted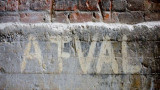 The first dwelling made of recycled bricks will be finished in February in Rotterdam. The sustainable bricks are developed by a start-up named StoneCycling.
The WastedBasedBricks that are used to build are a product of StoneCycling. Since 2013 this start-up works on processes to recycle demolition into quality bricks. Therefore StoneCycling investigates the composition of demolition to determine of which waste it consists. After this StoneCycling makes new building materials from the waste they can use. ''It is a real craft because each stone needs its own process'', says Ward Massa, one of the initiators of StoneCycling. Massa can make high-quality bricks, and now his enterprise starts to research how it can adapt the shape of the products. The dwelling in Rotterdam is the first completed project of StoneCycling. Besides this project the start-up works on other projects within the Netherlands and received the first requests from Scandinavia and the United Kingdom.
Source: Duurzaamleven
Picture: Duurzaamleven
Anonymous posted
Amsterdam wants to have 4000 charging points throughout the city in 2018. Nuon and Heijmans are assigned to make this happen.
During the past five years about 1500 public charging points were placed. Monthly more than two million kilometers are driven by electric cars, loaded in more than 30.000 charges.
Aldermen Abdeluheb Choho states: 'The air in Amsterdam needs to be cleaner, for the health of all people living in Amsterdam and the livability of the city. This step shows that electric driving in Amsterdam begins to grow and in 2025 everyone has to drive emission-free'.
The electric power from the charging points is generated by Windpoort, a wind farm owned by the Windgroup Holland and Nuon in the western port of Amsterdam.
Source: Parool
Picture: Nuon