30MHz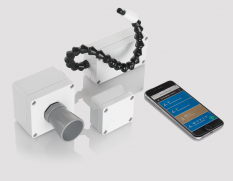 30MHz believes that with technology and data, organizations of any size can innovate to become more efficient, sustainable and cost-effective. Using easy to deploy wireless sensors, we're empowering businesses to turn metrics captured from the physical world into actionable insights at industry-scale.
With the 30MHz Toolkit, we're lowering the barrier of entry to industrial sensor technology. Our scalable and interoperable plug-and-play solution is designed for quick roll-out of sensors in the hundreds of thousands, and our dashboard makes data monitoring simple and user-friendly from any device.
Sorry! There's no updates to show here right now.