Acceleratio

A smart & circular future offers exciting opportunities for business and planet alike. We believe you have the potential to make your business model sustainable. We help you to accelerate your transition towards a circular economy
Website
Freek Van Eijk, Managing Director at Acceleratio, posted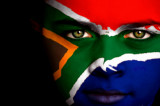 EU and Dutch Circular Economy mission to South Africa (May 1-5 2017, Johannesburg-Pretoria-Durban)
In the first week of May an EU Circular Economy Mission to South Africa will take place in the presence of EU Trade Commissioner Ms Cecilia Malstrom, and Director General Mr Daniel Calleja of DG Environment. The EU and the Netherlands want to strengthen the ties with South Africa around this theme and create opportunities for EU respectively Dutch entrepreneurs that contribute to green solutions for local challenges.
Through the Dutch Agency RVO (https://aiddata.rvo.nl/countries/ZA/?tab=summary) already 10 programmes (consisting of 45 projects divided over 25 sectors) are running in South Africa, for example a collaboration in the field of the Biobased Economy. There is also a collaboration of the Dutch Agency Rijkswaterstaat with Green Cape in the field of waste management and Circular Economy.
The Netherlands has the intention of organising a Dutch side event as part of the EU mission. This side event will also coincide with the World Economic Forum on Africa. The construction of an EU mission with a "Dutch event" has been proven very succesful during a previous Circular Economy mission to Beijing in 2016. It offers participants access to 3 unique networks: the South African network, the high level netwerk of the EU participants and the WEF Africa network.
Targeted sectors (non-exclusive list) include: Circular economy, resource efficiency and sustainable use of natural resources, energy saving, eco-innovation, chemicals, waste management, water management.
Participation is possible as a participant of the EU mission (see below with a hard deadline until March 31). Participation is also possible for participants who travel independently to South Africa and only participate at the Dutch Event or is open for representants of Dutch organisations that are resident in South Africa and active with Circular Economy business models.
Participation of the EU mission and the Dutch side event are free of charge but travel arrangements and accommodation costs are under the responsibility of each participant.
In principle the intention is to give all Dutch participants room to present themselves during the Dutch side event .
Interested organisations can contact the following persons for more information:
- Herman Huisman (RWS): herman.huisman@rws.nl; +31 6 51 17 59 92
- Freek van Eijk (Acceleratio): freek.vaneijk@acceleratio.eu; +31 6 51 08 08 47
Please find below additional information from the EU on the EU Circular Economy Missions
Introduction
The Circular Economy Missions are a series of high-level political and business meetings in third countries to communicate and promote sustainable and resource-efficient policies.
The missions are organised by the Directorate-General (DG) for the Environment of the European Commission and aim to build bridges between European institutions, NGOs and companies and the relevant stakeholders in those third countries, interested in the opportunities that the transition to the circular economy brings.
These initiatives have the potential of strengthening existing and creating new ties between the EU and third country institutions in the field of environment, as well as supporting green European businesses - especially SMEs- to expand their activities abroad.
Objectives
The Circular Economy Missions are conceived with three clear objectives:
To increase cooperation between the EU and third countries in the field of environmental policy. This can be achieved by signing political agreements directed at fostering the circular economy, green public procurement and innovative, sustainable and inclusive growth.
To achieve a better understanding of the environmental challenges faced by third countries.
To promote green solutions through business partnerships abroad. In this regard, the missions will organise matchmaking events between European and local entrepreneurs and will engage in exchange of views with targeted audiences.
Policy Focus
The policies to be discussed during the missions will gravitate around circular economy, resource efficiency and sustainable use of natural resources.
In particular, the missions will focus on topics related to eco-innovation, chemicals and plastic, waste, water management, marine pollution and urban environmental best practices. These issues offer a wide area for further bilateral discussions, not least because they have a great potential for innovative business solutions. For instance, the use of state-of-the-art technologies can help to reduce environmental impacts.
The next Circular Economy Mission will be to South Africa on 2-5 May 2017
Indicative programme here http://ec.europa.eu/environment/international_issues/pdf/programme_South_Africa_may_2017.pdf
You can register here (until 31 March) - https://ec.europa.eu/eusurvey/runner/CEMSouthAfrica
Stay up to date
Get notified about new updates, opportunities or events that match your interests.
Set up preferences