Alliander Sustainable Area Development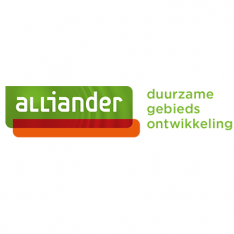 Founded in 2013 as a subsidiary of grid operator Alliander, Alliander Sustainable Area Development's objective is to construct open grids to transport and distribute renewable and local energy.
We believe that local and regional solutions will contribute significantly to the energy supply of the future. There are plenty of opportunities for sustainable energy solutions. Alliander Sustainable Area Development sees and exploits these opportunities. We literally and figuratively connect local authorities, stakeholders, suppliers and users of sustainable energy. As a network company, we are at the centre of society and we maintain close contact with local stakeholders. This puts us in a unique position in which we can formulate joint regional visions, develop sustainable business cases and realise smart, affordable and reliable solutions. This includes heat, cold and steam networks, biogas and CO2 pipelines, energy exchange and energy storage. Alliander Sustainable Area Development co-invests, builds, operates and manages.
Sorry! There's no updates to show here right now.