Citybeacon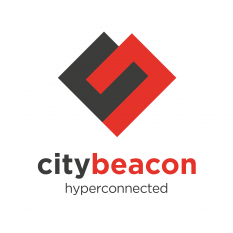 Citybeacon supplies multifunctional intelligent street objects and
sensors in combination with an open (cloud) platform – Smartcity
OMS™. The Smartcity OMS™ forms the smart hub of today for
the city of tomorrow. Through this smart, interactive and open
platform for the city, beacons, sensors and coupled mobile devices
exchange relevant information and content. The intelligent and
open platform is an innovative solution for real time data and IoT
infrastructures that contribute to sustainable economic growth
and quality of life. The city beacons are configurable and modular
for applications such as;
• Surveillance cameras
• Smart City lighting
• Emergency applications
• Amber alerts
• Environmental sensors
• Gigabit Wi-Fi
• Smart City apps and interactive features
(Via Citybeacon & Smartphone)
Information: Citybeacon is an ultramodern smart platform for all
relevant, current, visual and interactive city information.
Safety: Citybeacon offers features for optimum city safety such as
cameras, surveillance, management and emergency service features.
Communication: Citybeacon is a unique, multifunctional
and interactive platform for all physical, online and mobile
communication.
Mobility: Citybeacon supplies smart applications for mobility such as parking and charging solutions, bicycle rental and public transport.
Citybeacon communicates, informs and connects a city's residents,
visitors and entrepreneurs.
Sorry! There's no updates to show here right now.