Impact Hub Amsterdam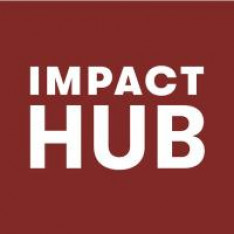 Impact Hub Amsterdam is part of the fast-growing global Impact Hub network of impact entrepreneurs and innovators with more than 16,000 members in over 100 cities around the world.
To make change happen, we facilitate entrepreneurial solutions to society's biggest challenges. We give you access to a valuable network, as well as business expertise, resources and capital, organise events, host a collaborative working space, and run a series of accelerator programs. We provide almost everything to move your entrepreneurial initiatives for a better world forward.
Henrike Slob, Marketing Communications Lead at Impact Hub Amsterdam, posted
Henrike Slob, Marketing Communications Lead at Impact Hub Amsterdam, posted
Henrike Slob, Marketing Communications Lead at Impact Hub Amsterdam, posted
Henrike Slob, Marketing Communications Lead at Impact Hub Amsterdam, posted
Henrike Slob, Marketing Communications Lead at Impact Hub Amsterdam, posted
Henrike Slob, Marketing Communications Lead at Impact Hub Amsterdam, posted
Henrike Slob, Marketing Communications Lead at Impact Hub Amsterdam, posted
Henrike Slob, Marketing Communications Lead at Impact Hub Amsterdam, posted