Mastervolt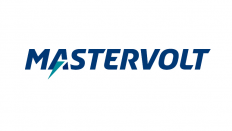 'The power to be independent' has been Mastervolt's mission statement since the company was established in 1991. In the global maritime world, Mastervolt and its components and systems for power generation, distribution and storage have an excellent reputation. Mastervolt's specialist know-how and rich experience have also opened up new markets, including power supply for vehicles and the solar market.
Today some 150 full-time specialists work for Mastervolt, the majority at the head office in Amsterdam. Many hundreds more people with a heart for Mastervolt are in service at distributors and dealers around the world. Irrespective of which key Mastervolt market they work in - marine, mobile or solar - all have a shared mission and passion.
Sorry! There's no updates to show here right now.