TransportLAB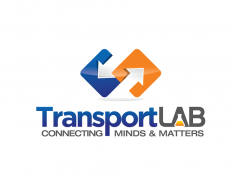 TransportLAB was launched in september 2013 as a joint venture between Transport & Logistiek Nederland (TLN, branch organization for Transport & Logistics Netherlands) and Swaak&Crooijmans BV. We created an app shop dedicated to transport & Logistics and furthermore we were assigned various innovation projects. One of them has evolved into our multi enterprise community platform.
Anno 2015 TransportLAB has grown into a small but professional organization dealing with consultancy, interim, innovation and community projects. All of them in the transport & logistics sector.
Since April 1st 2015 Transportlab is a separate tradename and brand under Swaak&Crooijmans BV
Sorry! There's no updates to show here right now.