TreeWifi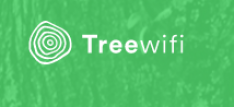 We're developing the world's first product that offers free internet in return for clean air.
We use top-notch sensors in our smart birdhouse that measure air quality. Placing our birdhouses in city trees, the product will light up to show how good or bad the air quality is in your neighbourhood. If it's clean, TreeWiFi will offer you free internet.
Sorry! There's no updates to show here right now.