Wattcher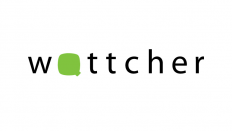 The Wattcher is an energy monitor that enables you to view the power consumption of your entire house. You will discover where energy is being used and how you can save electricity and money.
Users of the Wattcher also gain access to Wattcher Online, an online step-plan. View the history of your own electricity and gas usage, and compare it to others.
On average, users of Wattcher save 13% of power usage, equivalent to around 120 euros a year.
Sorry! There's no updates to show here right now.