Vicky A. Miller, posted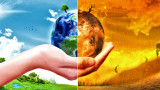 The Anthropocene started as a proposed geological epoch but it has quickly developed into an existential planetary challenge beyond the preservation of our biosphere by representing disruption and convergence of planetary life support systems with the technological, economic, cultural and psychological limits of human existence.
"Anthropocene" or "Capitalocene"? How can the consumerist basis and perpetual growth requirement of present macro-economic system be addressed? Are there any alternative social innovations challenging this age of consumption?
Those and other questions will be discussed at our participatory debate.
* Registration and tickets by email to amsterdam.global.forum@gmail.com mentioning your professional/educational background and topics of interest if you are a new participant.
* Places are limited.
* Participant Entrance €6
* Location in Amsterdam will be confirmed to registered participants by email invitation.
Amsterdam Global Forum: Be part of a community focused on social transformation and innovation for more inclusive, resilient and sustainable societies.