Eli5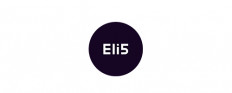 We are a design driven tech team that solves problems. Fast.
Whereas big agencies may string you along on their year long "journey", we actually prioritise your product. Our lean and agile approach allows us to validate and build digital products within a few months.
This is precisely where we make the difference. We are a team of designers, engineers, strategists, and growth hackers. We leave those endless meetings and research overkill to the big boring status quo, and we actually get to work.
Website
Stay up to date
Get notified about new updates, opportunities or events that match your interests.
Set up preferences