City of Amsterdam: Ingenieursbureau Amsterdam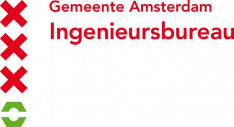 Het Ingenieursbureau is de partner binnen de gemeente op het gebied van inkoop, techniek en projectrealisatie in grond-, weg- en waterbouw. Wij hebben expertise op het gebied van civiele constructies, water en deltatechnologie, stedelijke inrichting en milieu, infrastructuur en verkeersadvies en project- en contractmanagement.
Sorry! There's no updates to show here right now.