ZOOM GLOBAL SMART CITIES ASSOCIATION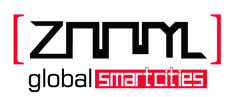 A global movement with the main purpose to spread and promote awareness and information about ideas, technology, urbanism, creativeness, and thinking (philosophical, anthropological and sociological) through cities and communities.
A platform that questions, points and tries to solve problems and challenges that, each and every day, are becoming more and more complex and visible. But solutions for these problems sometimes are not instant and can't be disconnected from reality. Most of the challenges need to be solved in a solid, intelligent and sustainable way.
ZOOM GLOBAL SMART CITIES ASSOCIATION wants to bring light to decision-makers and citizens, opening new paths, sustainable and adjustable, to what are each city and communities natural limitations, protecting the social and economic fabrics so that results may be visible and clear to everyone, through solid and strategic foundations for future generations.
Vitor Pereira, Executive Director & Co-Founder at ZOOM GLOBAL SMART CITIES ASSOCIATION, posted
Vitor Pereira, Executive Director & Co-Founder at ZOOM GLOBAL SMART CITIES ASSOCIATION, posted
Vitor Pereira, Executive Director & Co-Founder at ZOOM GLOBAL SMART CITIES ASSOCIATION, posted
Vitor Pereira, Executive Director & Co-Founder at ZOOM GLOBAL SMART CITIES ASSOCIATION, posted