Become a partner
Our partners are committed to creating better streets, neighbourhoods and cities. Companies, governments, social organizations and knowledge institutions join Amsterdam Smart City to create more societal value. Amsterdam Smart City facilitates this network of partners and makes sure they can meet, interact and collaborate. We are a workspace where partners come together, share projects, questions, dilemmas and start working together. Go ahead together!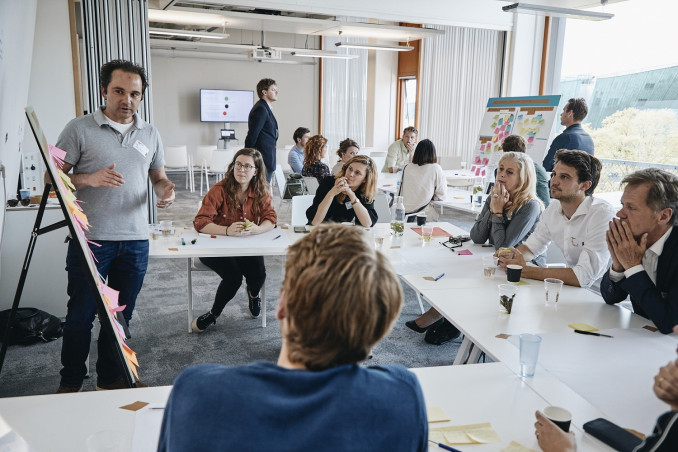 Working on large transitions is complex and you can't do this alone. Being a partner of Amsterdam Smart City makes sure you get in touch with a relevant regional, national and international network. This way you are the first to know about new projects, new developments and new players in the ecosystem. Amsterdam Smart City helps you to collaborate with various stakeholders, putting the strategic priorities of your own organisation central! We collaboratively learn how to set up innovative projects. The Amsterdam Smart City network inspires and helps you move further in the big transitions we are facing.
Join a group of like minded, driven people that have a lot of fun together!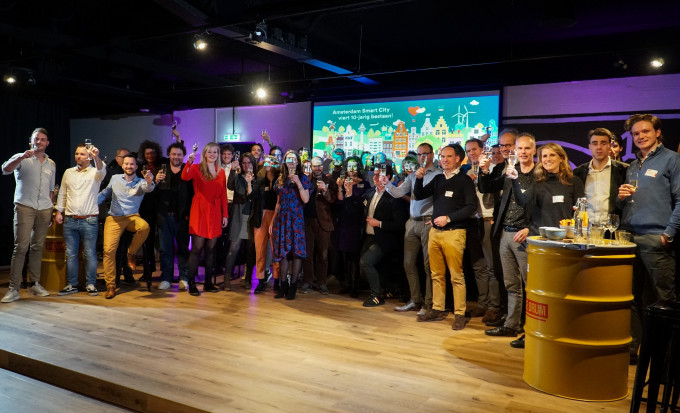 We have become a partner of Amsterdam Smart City, to meet like-minded people, who are all eager to get ahead, open to innovation and seek for collaboration. The partners of this ecosystem inspire and help each other through (online) events and demos. We discovered that it is very valuable to have made these new contacts. - Vincent van Mierlo, Strategic Account Manager Eurofiber
Get in touch!
Would you like to know more about a partnership?
We are happy to hear from you!
Send an e-mail to Leonie van den Beuken, program director Amsterdam Smart City via leonie@amsterdamsmartcity.com.