Community and guidelines
Hi Amsterdam Smart City innovators!
This is an open community, free for everybody to join. Here are a few guidelines to make the community a valuable place to share your knowledge and get in touch with other innovators.
Are you unsure about where to place your contribution? Or do you have other questions? Just ask us via the chat by clicking the button in the right corner!
Your account
Join our community with a personal account. Do not sign up as an organization, but be you. This is the best way to connect to the other community members. We do have a page with organizations in our network. You can add your organization too.
Use only one account. Did you by accident start two accounts? Click the button in the right corner and mention in the chat which one can be deleted. If you forgot your password, you can ask for a new one via https://amsterdamsmartcity.com/forgot-password.
Being a member
Check if your contribution wasn't posted earlier by using the search option on top of the pages. If you add the same message again, we have to delete the latest one.
Add your message only once, adding the topics that suits your message best.
The main language of our community is English, so try to write in English too. Sharing an article in Dutch is no problem, as long as you use an English title and English introduction.
And of course: stay on topic! Amsterdam Smart City is all about social and technological innovation for a future proof city! Please make sure your contributions have a link with this focus within one of the themes.
Self-promotion is not allowed. It is possible to share your own innovations, but of course; share experiences, lessons learned and questions as well. Texts about your own offerings is often experienced as spam, our community members won't appreciate this. If you would like to put attention to your business, start an organization page.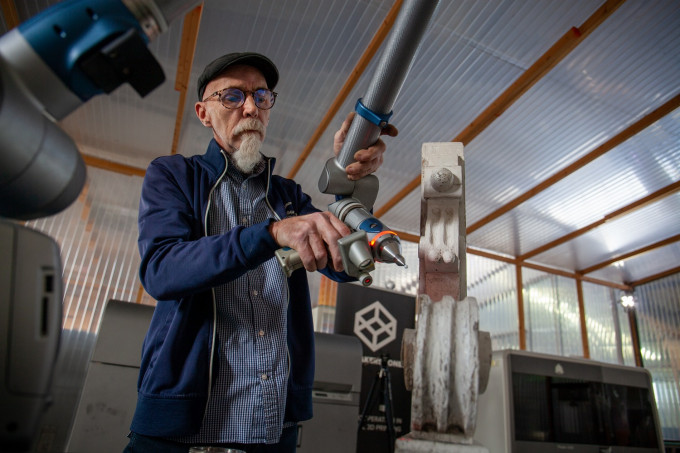 Interaction with others
We assume you are here to find and bring knowledge, information and contacts. Make the most out of this platform by connecting with other members.
Have you seen a nice post, request or project which is very interesting for another community member? There is a way to alert him or her! Type an '@' and then his or her name. Names and pictures of community members will appear, click on the right person. This person will get an e-mail right away!
Updates
There are two ways to share updates:
The fast way: Write a title and introduction, add a link to an article from another website and choose topics. The interesting way: Add a title, write a text yourself, drop an image and choose topics.
Please try to contribute on a regular basis, but don't add all your messages on the same day. Give other community members some space!
When something is too commercial or inappropriate, admins immediately delete it. When something is incomplete we will give you a suitable time to adjust. Admins can adjust or delete posts at any time.
News
Within the News section you can find and post news, opinions or articles and interact. Community members would love to read valuable knowledge, great innovations and big news to keep knowledge exchange of high quality. You can also share your thoughts and views on different innovations! Updates can be uploaded via the + button in the right upper corner or via the top of every Updates page.
Requests
Do you have any questions for the network or do you like to start a direct discussion with the community? Then use the requests section.
Are you in need of assistance to accelerate your smart city project? Do you want to meet people who can tell you more about Amsterdam's urban
development? Or do you just want to start a discussion with community members? Ask it!
Asking for a paid job is not permitted. When asking for volunteering opportunities, student assignments or posting a job offer you should first consult Amsterdam Smart City for approval.
Projects
As you might expect already, the Projects section contains projects executed in Amsterdam.
There are requirements for a project to be allowed on our community platform: The project has to be a cooperation between two or more parties, it has to fit within one of our six themes, and it should be a project that improves the urban area in an innovative way.
Answer as many questions as you can. Please share your experiences, questions and lessons learned. This is the best way to get in touch with other innovators, learn from each other and collectively work on a smart city.
Make sure the information about your project stays up-to-date.
Has the project ended? Don't remove it! Your lessons learned are still valuable.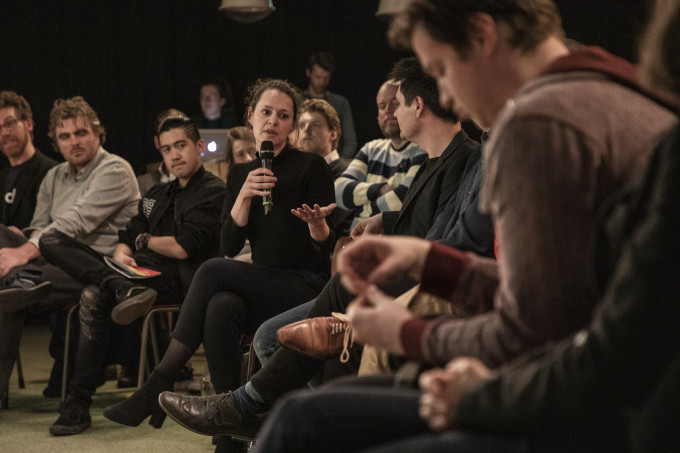 Opportunities
More than enough opportunities in the Amsterdam Metropolitan Area! Add your job openings, incubators, accelerator programs, speaking opportunities here!
Any possibility that can help our community memebers a step further, is allowed here.
Experiences
Do you have programs for (international) delegations or students? For example a workshop, masterclass, tour? Then add this as an Experience!
Experiences differ from events. Experiences don't have a set date, but can be booked by others. It is about experiencing innovation in the region!
(On our first online platform, we used to call them Visits)
Events
Organizing an event about smart cities or about one of the themes we focus on? Add them to our calender!
Don't forget to add the start and end date and update the event when more speakers get confirmed.
We take your privacy very seriously. Check our Privacy Statement here: https://amsterdamsmartcity.com/privacy
Please contact us with any comments or questions via info@amsterdamsmartcity.com or by clicking the chat button in the right corner!