Young on Board, The ROAST , posted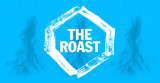 https://roast_mobiliteit.eventbrite.nl
Op donderdag 11 mei vindt de ROAST weer plaats!
The ROAST is een initiatief van Young on Board (van de Amsterdam Economic Board) waarbij startups de kans krijgen om met vlijmscherpe feedback van een gespecialiseerd publiek aan de slag te gaan. Hoe? De startups pitchen hun concept en eindigen met een vraag: waar kunnen ze nog hulp bij gebruiken? Het publiek van experts (jij?) geeft vervolgens vlijmscherpe feedback en bouwt daarna op naar een antwoord op die vraag.
Samen met partner Royal Flora Holland pakt Young on Board dit keer het thema 'Mobiliteit' aan, één van de challenges van de Amsterdam Economic Board.
Amsterdam ambieert een emissievrij stedelijk vervoer in de Metropoolregio Amsterdam (MRA) in 2025. Enerzijds wil de MRA internationaal voorloper zijn op het gebied van slimme en schone stadslogistiek voor alle soorten verkeer – van goederen- en diensten- tot personenverkeer. Anderzijds wil de MRA een leidende rol spelen op het gebied van innovaties in het logistieke systeem en verbindingen met logistieke hubs buiten de stad, zodat de positie als logistieke hub van wereldformaat wordt versterkt.
Ben jij als professional bezig met mobiliteit, wil je zien hoe verschillende startups op dit gebied de Metropoolregio mooier proberen te maken en/of lijkt het je tof hen daarbij te helpen? Kom naar The ROAST!
De avond is gratis, zo ook de hapjes en de borrel (verzorgd door de Neighbourfood Market).