Drift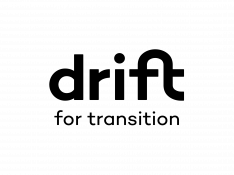 Program Partner Amsterdam Smart City
Drift sees the need & opportunities for fundamental changes towards sustainable futures. We have the insight, drive and experience to support people, cities, sectors and organisations to take action.
We develop and share transformative knowledge, apply new methods in practice, provide academic and professional training and engage in public debate.
This way society benefits directly from our latest insights, and we continually advance our theories based on real challenges.
Together we accelerate transitions towards more just, sustainable and resilient societies.
Wouter Mulders, Communications Coordinator at Drift, posted
Wouter Mulders, Communications Coordinator at Drift, posted
Wouter Mulders, Communications Coordinator at Drift, posted
Wouter Mulders, Communications Coordinator at Drift, posted
Wouter Mulders, Communications Coordinator at Drift, posted
Wouter Mulders, Communications Coordinator at Drift, posted
Wouter Mulders, Communications Coordinator at Drift, posted