GreenBuzz Amsterdam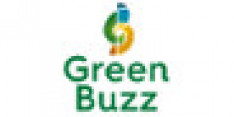 GreenBuzz Amsterdam is a network for professionals active or interested in sustainability. We are a peer-to-peer network based on word of mouth recommendations. Diverse events and formats are focused on different sustainability topics. GreenBuzz wants to help professionals by giving them the tools, inspiration and network to fulfill their Sustainability goals.
Our target audience is passionate about sustainability. These "Buzzers" are sustainability minded, sensitive and aware of challenges in a business context. They have diverse ages, backgrounds and interests but are in a position to make a change. The want to keep moving sustainability ahead in their organization.
We reach our Buzzers through a number of events open to the public or closed. The types of events varies from intimate evenings with open discussions to brainstorms to dinners. We keep events engaging by focusing on knowledge sharing between attendants instead of a plenary format. The talks are short and concise, the discussions run deep and relations are formed.