Top 10 Highlights of 2020
According to the Amsterdam Smart team
2020, a year that will be remembered forever. Unfortunately not for good reasons. Covid-19 caused a lot of sadness, worries and stress. We have been hit hard, personally but also business wise. A lot of partners and people in our network are having a hard time.
Still, we are looking for solutions, show our resilience and find ways to continue our important work. We are hoping for better times. And we're still motivated to make our streets, neighbourhoods and cities better places.
Looking back, Amsterdam Smart City has a lot of things to be proud of. Therefore, we would like to show you ten of our favorite activities of this year.
1. Amsterdam Smart City 10 years
In February 2020, Amsterdam Smart City celebrated its ten year anniversary, with an event for our partners and community. For people who were involved in the past and people who are involved now. For people who have done projects with us, for people who inspire us. But mainly for people who like Valentines Day!
Demodays are part of our innovation process and intended to boost the progress of the projects, put requests for help on the table, share dilemmas and involve others in your projects or challenges. The Amsterdam Smart City team hosts demodays every 8-10 weeks. Our partners put out concrete questions about projects they are currently working on. We set up pitches and organize workshops to help them a step further in their processes. In May, we started with the first online demodays. Somewhat scary, really new, but it became a success! As for a lot of you, organizing online events has become a lot easier.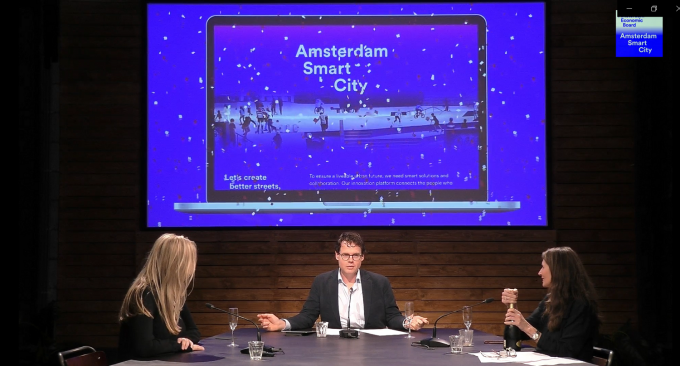 After growing enormously the last 4 years, the ASC online platform needed an proper upgrade! We launched this new online platform on the 17th of November 2020! A fantastic milestone! Now we are able to bring more value to our community! The platform has become more relevant for everyone, has better opportunities to connect and is easier to use. And we are very proud of the co-creation process between 10 of our 20 partners that made the launch of the new platform possible.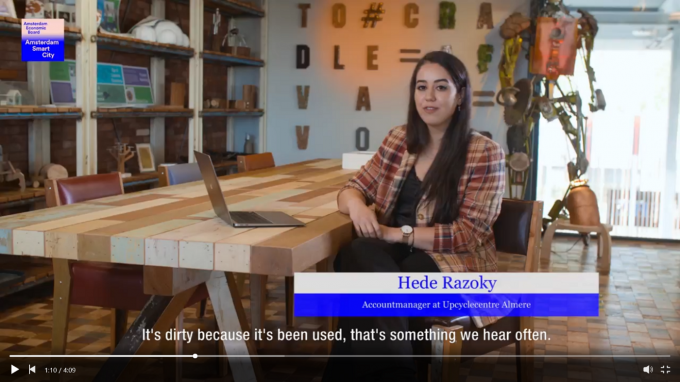 What do you, as a citizen, think of the smart city policies in your city? Are you even aware of them? What do you think about all the cameras filming you in public space? Do you feel safer? Are you involved in the energy plans of the city? Do you give waste a second life? And should governments do something about the traffic jams?
All kinds of questions we asked citizens in the streets for our latest social media campaign. With sometimes very surprising answers! After the interviews you will see some of the coolest projects our partners are currently working on.
5. Smart Cities Award South Korea
Our progress towards becoming a Metropolitan Area of the future is getting noticed. Amsterdam received the FIRST-EVER Smart Cities Overseas Award in September of 2020. Leonie van den Beuken, our program director, was live in Korea to accept this award on behalf of the Amsterdam Smart City network!
During spring and summer, Pakhuis de Zwijger launched the Tech for Society series: various online programs about the role of technology in a society that is under pressure of the Covid-19 crisis. We became more dependent on digital infrastructures, networks and video call programs. How dependent? Who own these technologies and how safe are they? Questions worth a discussion. The programs were made in cooperation with Amsterdam Smart City and the City of Amsterdam. Together we believe in technology as a means, never as a goal. We always put public value first: innovating together and openly, using each other's expertise, with the resident at the centre.
7. Data Dilemmas in April: digital techniques to combat Covid-19
How can digital techniques help us to get our societies back on track safely? What can we learn from other countries already using digital tools during Covid-19? Digital techniques with a special focus on the contract-tracing apps was the topic of the first online edition of "Worldwide Data Dilemmas", hosted by Amsterdam Smart City and Datalab Amsterdam on April 23. We talked to South Korea, Sweden, Boston and Canada about their plans. A few months later, we repeated the topic and shared experiences about the contact tracing apps in place in the Netherlands, Ireland, Switzerland and Norway.
8. Almere, BTG and HavasLemz became Amsterdam Smart City partner
Amsterdam Smart City is happy to announce three new partners this year; creative agency Havas Lemz, trade association for digital companies BTG and the City of Almere! With these three partners we will innovate, work on better streets, neighbourhoods and cities and set up collaborations.
9. Communication Alliance for a Circular Region
The taskforce Communication Alliance for a Circular Region (CACR) is working to accelerate the circular economy in the Amsterdam Metropolitan Area, sharing practical stories for and about entrepreneurs and businesses. The CACR is an initiative that started at an Amsterdam Smart City Demoday and is backed by the Amsterdam University of Applied Sciences, the City of Amsterdam, Amsterdam Economic Board, Metabolic and AMS Institute.
10. New Normal Challenge MALL
The Marineterrein Amsterdam Living Lab (MALL) is a place to develop, test and apply solutions to global urban challenges and it's the ideal location to bring creative ideas for our post Covid-19 life to fruition. With The New Normal Challenge, MALL partners were looking for innovative ideas to help shape the new normal for restaurants, the Marineterrein public space and more sustainable practices in general. The top three ideas per challenge were invited to pitch their solution during an online event in June. They all had a chance of implementing their solution on the terrain!
Hopefully you also have personal and favorite Amsterdam Smart City highlights for 2020.
Stay safe during Christmas and see you next year!
Happy holidays,
Leonie, Francien, Menouschka, Melchior, Camille, Cornelia, Jeroen and Nancy
Amsterdam Smart City team