---
Want to receive updates like this in your inbox?
Get notified about new updates, opportunities or events that match your interests.
Set up preferences
Maybe you will also like these updates
Ioana Biris, co owner at Nature Desks, posted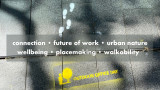 Please join us and save this date: the 5th international edition of the #OutdoorOfficeDay will take place on June 15th. A celebration of the connection between urban nature, work and wellbeing.
✨ Keep an eye on our platform www.outdoorofficeday.info and it's socials: they are filled with best practices and insights, cool products, inspiring locations and stories of the frontrunners and local events from all around the world: from Amsterdam to Seoul, Helsingborg to Washington DC, Timisoara to The Hague, Rotterdam or Utrecht to central Finland.
The locations and participants: https://www.outdoorofficeday.nl/participants-2023
✨ Find us online here
Linkedin event - Instagram - Twitter
Do you also prefer to take your work outdoors? Are you meeting your colleagues in a city park close to home? Do you have phone conversations whilst walking outside and do you like to organize #weetings (walking meetings)? When the sun comes out, do you find yourself grabbing a table and chairs from your home or office, placing them on a balcony, on the pavement or garden in order to read or write? Work, well-being and urban nature are indivisibly linked. Today more than ever! Celebrate on the 15th of June 2022 the necessity to work more healthily by taking your office outdoors: #outdoorofficeday
Outdoor Office Day is an open invitation. For everyone. It doesn't matter whether you work fulltime from home or are gradually returning to the office. Being self-employed or a manager at a corporate. Welcome!
Gert Roskammer, Community Manager , posted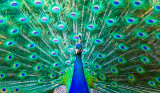 Op 14 september gaan we naar Breda om een verder vervolg te geven aan de Nederlands-Vlaamse samenwerking tijdens de Trots op projectendag. Een festival voor de slimme stad dat je niet wilt missen!
Wil je weten waar je collega's in Nederland en Vlaanderen mee bezig zijn? Op dit festival gaan we van elkaar leren, werken en doen.  Je gaat naar huis met een hoofd vol goede ideeën en een binnenzak vol interessante visitekaartjes. We gaan met elkaar vervolgafspraken maken om met elkaar om samen de volgende stap te zetten om slimme, duurzame, democratische steden te bouwen.
Dat doen we voor Vlaanderen en Nederland samen. In totaal wonen hier 24 miljoen mensen in een van de dichtsbebouwde delen van de wereld. De opgaven in het fysiek en sociaal domein in het gebied zijn vergelijkbaar, de oplossingsroutes zijn soms op een inspirerende manier verschillend. De manier waarop digitalisering wordt ingezet ook. En dat biedt kansen om van elkaar te leren en samen te werken.
Die kansen zijn er omdat we buurlanden zijn, maar ook omdat we allebei zijn van de EU en daar zowel inhoudelijk als zakelijk kansen liggen die we kunnen benutten. Bijvoorbeeld door samen te werken in Europese projecten. Dat doen we in Breda, de stad die gelegen op de grens van Nederland en Vlaanderen, de bruggenbouwer kan zijn tussen deze twee markten.
Meld je nu aan voor de Trots op projecten dag!
---
Meld je aan als deelnemer | Meld je aan als (pitch)presentator
---
<strong>Datum en tijd:</strong> 14 september 2023 van 10.00 uur – 17.00 uur.
Locatie: STRND, Slingerweg 76, 4814 AZ Breda.
Voor vragen en/of opmerkingen mail naar zoe@future-city.nl.
Amsterdam Economic Board, posted
Op dinsdag 11 juli organiseren we voor de zesde keer State of the Region, dé netwerkdag voor beslissers en veranderaars bij bedrijven, kennisinstellingen, overheden, maatschappelijke en culturele organisaties in de Metropool Amsterdam.
We zorgen voor een inspirerend programma over de Metropool van Morgen en voor voldoende gelegenheid om bij te praten met andere beslissers en vernieuwers. Naast het hoofdprogramma organiseren we verschillende side-events.
Dit evenement is toegankelijk op persoonlijke uitnodiging. Wil je er graag bij zijn? Bekijk meer informatie over State of the Region 2023 op de website van Amsterdam Economic Board.
More events