Urban green is good for your health. Urban green is good for social cohesion and Amsterdam's city parks are being used more and more intensively. It is the City of Amsterdam's responsibility to ensure that the parks remain attractive for everyone, but how? The Institute for Environmental Studies (IVM) at the VU is working together with the Gemeente Amsterdam on an app that collects information about how people perceive and use urban green spaces. A pilot is being conducted in the Rembrandtpark to see how such information can inform park renovations.
An example of the first results may look like this: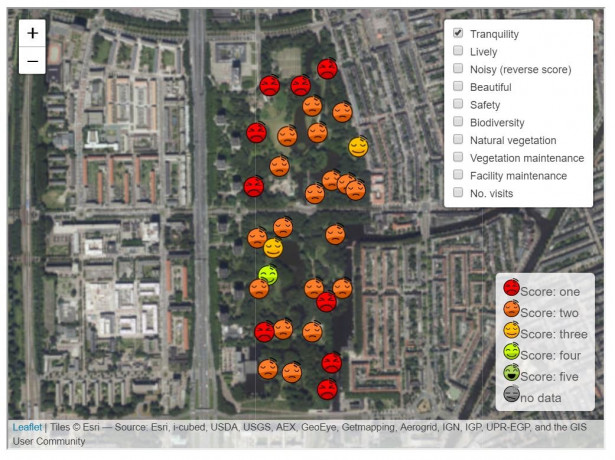 Are you visiting the Rembrandtpark? Go to http://mijnpark.environmentalgeography.nl/ to join!
Smart Stories
Check the article about MijnPark featured in our online magazine 'Smart Stories':