Oceanic Face shields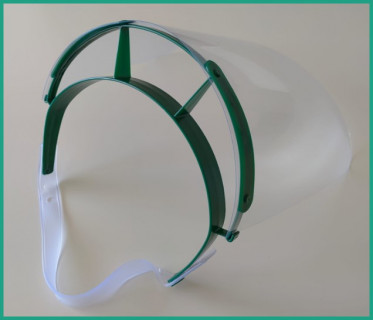 Personal protection products made with high plastic recycling content (all green parts) Other parts still work in progress
What is the goal of the project?
Bringing pragmatic solutions for health and litter / waste issues together in 1 product
What is the result of the project?
An interesting international cooperation
Who initiated the project and which organizations are involved?
What is the next step?
Roll out products and increase point of sales. From that get the inspiration for additional products
What can other cities learn from your project?
Everything is possible . Just do it.
Green public procurement has a key role to play to get a more circular economy. It however has to go beyond reports and nice words
www.greenwaveplastics.eu
---