Stay in the know on all smart updates of your favorite topics.
Gijs Boerwinkel, Head of communications at Waag, posted

Heb jij weleens nagedacht over hoe de stad eruit zou zien zonder schoenmakers, houtbewerkers en automonteurs?
Van grote industrieën tot kleine werkplaatsen, makerschap is altijd een belangrijk onderdeel geweest van Amsterdam Noord. Verspreid door het stadsdeel vind je individuele makers en collectieven, ambachtslieden en creatieve ondernemers. Hun toekomst in de stad staat, mede door gentrificatie, onder druk. Betaalbaar onderkomen wordt schaars en makers worden de stad uit gedreven.Tegelijkertijd wordt de stad steeds meer  afhankelijk van deze makers voor uitdagingen zoals de energietransitie en de enorme vraag naar huisvesting.
Het goede nieuws is dat er in Amsterdam, en specifiek Noord, nog steeds veel makers zijn gevestigd. Wie zijn deze makers van Noord, wat maken ze, en hoe draagt dit bij aan de stad, de buurt, en ons leven? 
De tentoonstelling Makers van Noord nodigt bezoekers uit om mee te praten en denken over hedendaags en historisch makerschap in het stadsdeel. Bezoekers kunnen eigen ervaringen in het gebied - van nu en vroeger - achterlaten en hun persoonlijke verhalen delen over vakmanschap en de mensen die hen inspireren.
De tentoonstelling Makers van Noord is van 18 juni t/m 27 augustus te zien in Museum Amsterdam Noord. In de maanden juli en augustus vinden publieksevenementen plaats. Voor meer informatie kijk op: www.waag.org/makers
Openingstijden & locatie 
Donderdag t/m zondag, van 13:00 tot 17:00 uur.
Henrike Slob, Marketing Communications Lead at Impact Hub Amsterdam, posted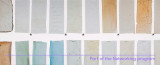 We would like to welcome you during our Circular ecosystem day where we connect and strengthen relationships between impact entrepreneurs, investors, consumers, corporates, government, and other organisations. Our Circular Ecosystem Day will take place on Wednesday 21 September, and in this edition we will have a special focus on the fashion and textile industry.
PROGRAM 
 
12:00 – 14:30 CIRCO Community event  | Invite only 
This afternoon will be dedicated to inspiration, networking and knowledge sharing around the topic of  circular entrepreneurship. Read more here. 
 
13:00 – 15:00 Impact Nation| Invite only
Impact Nation organizes an interactive session with MVO Netherlands & DCTV fashion and textile transition expert Michiel van Yperen and Impact Hub's circular fashion expert Maartje Janse. Under their guidance, we dive deeper into the sustainability challenges in the fashion and textile industry. Read more here. 
 
14:30 – 18:00 Open Program 
The afternoon program will start with a keynote by Marcel den Hollander, followed by the launch of our Circular Textile program in Amsterdam and Fashion Fail Forward.  
15:00 Circular Textiles in Amsterdam
This 2-year program funded by the Municipality of Amsterdam, Stichting DOEN Foundation, and the Goldschmeding Foundation, in which 3 partners (Metabolic, Impact Hub Amsterdam and Bankers without Boundaries) investigate how  through a systematic approach a cohort of innovative companies can be found, scaled up and financed to stimulate the transition to a circular textile value chain.

15:15 Keynote speaker: Marcel den Hollander works as an independent researcher and industrial design consultant to industry in circular product design and business models for the circular economy. As one of the first he studied industrial design at the TU Delft followed by a Ph.D in circular product design and with over 20 years of experience in commercial industrial design for renowned design studios, designing consumer goods from (food)packaging to office furniture, we are proud to have him at the Ecosystem day.

16:00 Fail Forward: As part of our Circular Textile Program we are organising a Fail Forward Fashion edition, in which the founders of circular fashion companies Loop.a Life and Makers Unite & United Repair Center talk about how they failed with a positive outcome. By making 'learning by doing' a shared good, we all help each other one step further in the transition to a circular fashion and textile industry.

16:40 – 18:00 Drinks with Impact Hub's circularity network
Sign up for free by 15 September. Read more about our ecosystem.
Henrike Slob, Marketing Communications Lead at Impact Hub Amsterdam, posted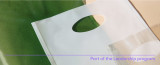 Learn from a diverse group of academics and professionals who are mavericks in their field. They bring their real world insights and expertise into the room providing access to the most up to date impact strategies and systemic change. Established founders and innovative business owners of top agencies, companies and startups will guide you.
Conversations about a new, inclusive, sustainable and circular economy are becoming more common nowadays. To gain clarity, we should always map the broader ecosystem and go beyond products and customers. Using the Business Model Kit we will map complex ecosystems, identify different stakeholders and investigate value exchanges between them to identify challenges, and define improvement areas and opportunities to explore further towards the new economy. At the end of this Impact Masterclass, we will discuss potential cross industry collaborations and partnerships. 
 Time: 14:00 – 17:00 
 Partner: Shervin Fekri from Board of Innovation 
For who: Expand members (included) | Non-members and Explore members pay €299,95 per ticket
Sign Up here: eventbrite.co.uk/e/313251552827
Read more here: [amsterdam.impacthub.net/event/impact-masterclas…](https://amsterdam.impacthub.net/event/impact-masterclasses-29-09/ "https://amsterdam.impacthub.net/event/impact-masterclasses-29-09/")
Stay up to date
Get notified about new updates, opportunities or events that match your interests.
Set up preferences