Stay in the know on all smart updates of your favorite topics.
Jan Woering, Manager at Johan Cruijff ArenA, posted
Our Innovation Tour will take you into the World of Innovations.
The Johan Cruijff ArenA is a host Stadium for the UEFA EURO 2020 and is one of the most Innovative and Sustainable Stadiums in the world. A Stadium is a place where people come together, for Leisure, Business or Sports. The Johan Cruijff ArenA is a mulitfunctional building that, with thousands of visitors at once, becomes a small, smart city during events. This makes the Johan Cruijff ArenA a perfect place for Innovation; the Stadium of tomorrow.
Our Innovation Tour will take you into the world of Innovations. we will show you how we've achieved becoming a sustainable, innovative stadium together with our partners.
During the Tour we will answer the following questions;
How do we create the best fan Experience?
How do we manage an event day with 55.000 people visit ArenA?
How do we get 55.000 people safe and, secure in and out the ArenA?
How do we use batteries from second hand cars for our energy?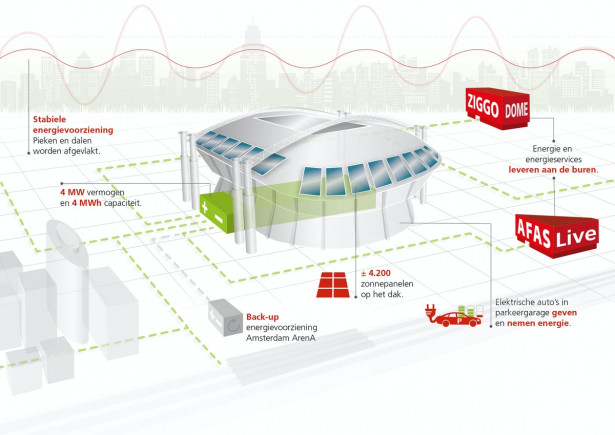 Stay up to date
Get notified about new updates, opportunities or events that match your interests.
Set up preferences