Stay in the know on all smart updates of your favorite topics.
Amsterdam Smart City, Connector of opportunities at Amsterdam Smart City, posted
Connect with, learn from, and exchange experiences with Amsterdam Smart City representatives.
Do you want to connect with, learn from, and exchange experiences with Amsterdam Smart City representatives? We offer standard and made programs for local, national and international delegations. Based on the size, needs and budget of your delegation, you can choose from the following programs:
1. Amsterdam Smart City Introduction
4. Amsterdam Smart City Experience
6. Amsterdam Innovation Tour (self-guided using the app)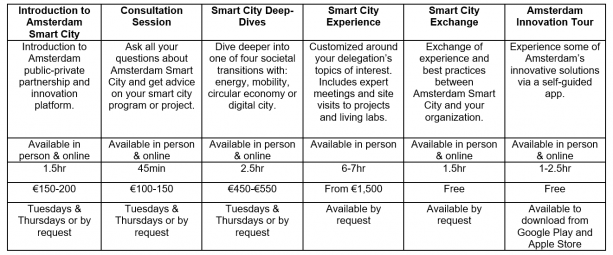 If you have any questions, send an email to cornelia@amsterdamsmartcity.nl.
Where do Smart City Visits take place?
Most Smart City Visits take place on the Marineterrein Innovation District (Kattenburgerstraat 5, 1018 JA Amsterdam). You will receive all relevant details including meeting location by email within 3 days of booking a program.
Tom van Arman, Director & Founder at Tapp, posted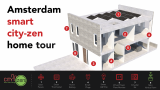 Amsterdam is a Smart City full of active and smart citizens. But what is a smart citizen? And what does a 21st century Dutch smart home look like? During this 90min tour you are invited to explore and interact with smart thermostats, smart lighting and smart metering other clean tech and other transformative home automation solutions.
In the Amsterdam Smart City-Zen Home Tour we'll get you out of the powerpoint and into and the living room of an actual smart home located in Amsterdam Nieuw-West where you are invited to explore the smart energy pilot City-Zen Virtual Power Plant and other energy solutions like Toon smart thermostat and other connected devices.
Each tour is roughly 90min, with a focus on smart energy and home automation. Your group and organization will get to see and interact with these technologies in their native habitats followed by a presentation about what it means for our home, city and you!
Each tour & presentation includes locally sourced snacks & refreshments.
The talks will be in English.
Watch Gizomodo's interview of our smart home here:
<https://gizmodo.com/this-house-is-a-living-experiment-for-the-future-of-ene-1826844445>