Stay in the know on all smart updates of your favorite topics.
Rachid Kherrazi, CTO , posted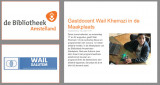 Deze zomervakantie, op woensdag 17 en 24 augustus, geeft Wail Kherrazi (14) de workshop Bouw en programmeer een Corona 1,5 meter afstand-melder
Het idee voor de corona 1,5 meter afstand-melder ontstond toen twee jaar geleden de 1,5 meter regel werd afgekondigd. Wail ondervond dat veel mensen moeite hadden om op een respectvolle manier 1,5 meter afstand te houden. "Het klinkt zo onaardig om steeds te roepen 'afstand houden'; daar wilde ik iets aan doen," vertelt Wail. "Ik vond programmeren altijd al leuk en toen ik nieuwe programmeermaterialen van mijn vader kreeg, ben ik een prototype voor een corona 1,5 meter afstand-melder gaan bouwen."
Afstand houden
Wail trok al snel de aandacht met zijn uitvinding. Hij werd geïnterviewd door het Jeugdjournaal, kwam met verschillende mensen in contact die hem hielpen een bedrijf op te zetten en werd zelfs genomineerd voor de Nationale Kinderprijs en de CSU Innovatie Award! Met zijn bedrijf, WailSalutem, wil Wail bewerkstelligen dat mensen gezond blijven, goed voor zichzelf zorgen, lief zijn voor elkaar en respectvol met elkaar omgaan. Wail: "Mijn apparaat maakt het gemakkelijker om afstand te houden. Je hoeft niet meer steeds te zeggen dat je graag afstand houdt. Dat doet het apparaat met zijn piepgeluid. En dat is fijn voor mensen die nu en in de toekomst graag afstand willen blijven houden."
Programmeren met een Arduino
Wail wil kinderen en jongeren graag inspireren. Daarom heeft hij ook WailSalutem Foundation op gericht. Hiermee wil hij kinderen vaardigheden leren op het gebied van internet, technologie, robotica en programmeren.
Wil jij leren programmeren met een Arduino? Wil jij een afstand-melder maken, onder leiding van Wail? Grijp dan je kans en kom naar zijn gast-workshop Bouw en programmeer een corona 1,5 meter afstand-melder, op 17 of 24 augustus!
https://www.debibliotheekamstelland.nl/actueel/nieuws/Wailmaakplaats.html
Henrike Slob, Marketing Communications Lead at Impact Hub Amsterdam, posted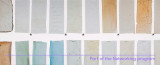 We would like to welcome you during our Circular ecosystem day where we connect and strengthen relationships between impact entrepreneurs, investors, consumers, corporates, government, and other organisations. Our Circular Ecosystem Day will take place on Wednesday 21 September, and in this edition we will have a special focus on the fashion and textile industry.
PROGRAM 
 
12:00 – 14:30 CIRCO Community event  | Invite only 
This afternoon will be dedicated to inspiration, networking and knowledge sharing around the topic of  circular entrepreneurship. Read more here. 
 
13:00 – 15:00 Impact Nation| Invite only
Impact Nation organizes an interactive session with MVO Netherlands & DCTV fashion and textile transition expert Michiel van Yperen and Impact Hub's circular fashion expert Maartje Janse. Under their guidance, we dive deeper into the sustainability challenges in the fashion and textile industry. Read more here. 
 
14:30 – 18:00 Open Program 
The afternoon program will start with a keynote by Marcel den Hollander, followed by the launch of our Circular Textile program in Amsterdam and Fashion Fail Forward.  
15:00 Circular Textiles in Amsterdam
This 2-year program funded by the Municipality of Amsterdam, Stichting DOEN Foundation, and the Goldschmeding Foundation, in which 3 partners (Metabolic, Impact Hub Amsterdam and Bankers without Boundaries) investigate how  through a systematic approach a cohort of innovative companies can be found, scaled up and financed to stimulate the transition to a circular textile value chain.

15:15 Keynote speaker: Marcel den Hollander works as an independent researcher and industrial design consultant to industry in circular product design and business models for the circular economy. As one of the first he studied industrial design at the TU Delft followed by a Ph.D in circular product design and with over 20 years of experience in commercial industrial design for renowned design studios, designing consumer goods from (food)packaging to office furniture, we are proud to have him at the Ecosystem day.

16:00 Fail Forward: As part of our Circular Textile Program we are organising a Fail Forward Fashion edition, in which the founders of circular fashion companies Loop.a Life and Makers Unite & United Repair Center talk about how they failed with a positive outcome. By making 'learning by doing' a shared good, we all help each other one step further in the transition to a circular fashion and textile industry.

16:40 – 18:00 Drinks with Impact Hub's circularity network
Sign up for free by 15 September. Read more about our ecosystem.
Wouter Mulders, Communications Coordinator at Drift, posted
Pioneers struggling with uncertainty & controversy when working on sustainability transitions: you are not alone. Whether you're facilitating transition experiments around nature based solutions, setting up an innovative project for citizen participation in energy or just eager to learn about reflexive monitoring, our Reflexive Monitoring course will provide you with valuable new approaches and insights.
In this 3-day course, dr. PJ Beers (DRIFT) and dr. Barbara van Mierlo (WUR) will guide you through the ins and outs of reflexive monitoring.
Stay up to date
Get notified about new updates, opportunities or events that match your interests.
Set up preferences