BBC's micro:bit wants to encourage DIY #coding in UK schools.
Interesting mission for a public service broadcaster!
http://tcrn.ch/22tvIIN
---
Want to receive updates like this in your inbox?
Get notified about new updates, opportunities or events that match your interests.
Set up preferences
Maybe you will also like these updates
Iskander Smit, INFO at INFO, posted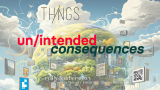 Join us on 15 December for our annual ThingsCon event powered by CLICKNL. Participate in interactive sessions, be inspired by the keynotes, and view the thought-provoking projects in our exhibitions. And most of all, meet each other!
True to ThingsCon mission, we focus on a theme that we feel resonates with current developments and discussions that explore and promote the development of fair, responsible, and human-centric technologies for the IoT and beyond; our current working theme is <em>'Un</em>/i<em>ntended Consequences'</em>. Read more on our website.
Friday 15 December will be our main conference day. With a mix of: interactive sessions, inspiring keynotes, pitches from the community and an inspiring design exhibition.
Opening and closing keynote by Maria Luce Lupetti (TU Delft) and Bas van de Poel (Modem)
12 interactive sessions in two rounds
Short project pitches
Exhibition with the best design student work and case-studies from practitioners.
Meet fellow participants during lunch and breaks, ending with drinks
Find more details on the program page!
Herman van den Bosch, professor in management development , posted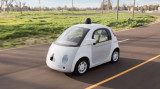 In an autonomous car from SAE level 4, perception equipment – the eyes and ears – and software take over human brain functions. This requires accurate maps, laser, radar, lidar and cameras. The lidar, which means 'detect light and range', works in conjunction with the car's cameras. This system pulses laser waves to map the distance to objects day and night, up to up to 100 meters with an accuracy of a few centimeters. The price of all this equipment is between €150,000 and €200,000. The lidar is a high-cost item, although this system is becoming increasingly cheaper due to industrial production. Together, these tools build a four-dimensional image of the environment, and all functions of the moving car are controlled using stored software and communications in the cloud.  
Google/Waymo
Google's X-lab began developing an autonomous car in 2009. In 2016, the company had already completed more than 1.5 million test kilometers and spent $1.1 billion on the development of an autonomous car. The company previously used a self-developed model ('the firefly', see photo). The company then deployed converted Chrysler Pacifica Hybrids, and these will be exchanged for fully electric Jaguar I-Pace cars.
In 2016, Google's parent company Alphabet parlayed autonomous car developments into a new company called Waymo (derived from "a new way of mobility").  
General motorcycles/cruise
Cruise was founded in 2013 with the intention of developing a self-driving car. In 2016, General Moters acquired the company for an amount of $500 million. To date, the company has completed 700,000 test miles in San Francisco's urban environment with no fatalities.
Uber
In 2016, Uber began working with Volvo to develop an autonomous car that could serve as a taxi. The company had acquired software manufacturer Otto for a net $600 million. The company predicted that there will be 75,000 self-driving cars on the road by 2019. That became zero. During the test phase, the company experienced several accidents, including one with a fatal outcome. In addition, Waymo became a target of data theft, a case that was decided in Waymo's favor by the court. Uber therefore had to pay damages of €250 million (in shares). This led to the departure of Uber founder Travis Kalanick. His successor, Dara Khosrowshahi, has put the development of an autonomous car on the back burner. It was recently announced that Uber has signed a contract with Waymo to use this company's autonomous cars in the future.  
Tesla
Until recently, the use of lidar was not possible due to the high costs for car manufacturers that opt for accreditation at SAE level 3. Tesla therefore equipped its cars exclusively with radar, cameras and computer vision. The latter means that all driving Teslas transmit camera images of traffic and the way in which motorists react to 'the cloud'. The company has been developing these images with artificial intelligence for years. It prides itself on the fact that its cars have rules of conduct for every conceivable traffic situation.
The development of the Tesla was accompanied by high expectations but also by many accidents, some of which were fatal. Last year, Tesla made available a beta version of the FSD ("Full Self Driving") software package for a price of $15,000. However, the company had to recall as many as 362,000 cars under the authority of the Traffic Safety Administration because this package was encouraging illegal driving. It looks like that these issues have been resolved and some experts have suggested that Tesla will be able to qualify for accreditation at least at SEA Level 3. This still has to happen.  
Ford and Volkswagen
These companies threw in the towel in 2022 and unplugged Argo, a company that was supposed to develop an autonomous car to provide SAE level 4 taxi services. Instead, both companies announced focusing on the SAE levels 2 and 3, like most auto makers.
 
According to analysts at AlixPartners, the industry has invested $100 billion in developing car automation by 2023, in addition to $250 billion in development of electric cars. I will discus the profitability of these investments later.
Jorgen Karskens, Project manager Civic Interaction Design at Amsterdam University of Applied Sciences, posted
𝗧𝗵𝗲 𝗖𝗮𝗺𝗲𝗿𝗮 𝗖𝗮𝗿 𝗙𝗮𝗶𝗿 / 𝗧𝗵𝗲 𝗙𝗮𝗶𝗿 𝗖𝗮𝗺𝗲𝗿𝗮 𝗖𝗮𝗿
This experiment created by Tessa Steenkamp, questions what the camera car in your city sees, that you can't see? Come explore the journey its data travel, and how they are used. Which functions do you think are a good idea – and where do you think is the limit? More info here
The experiment is organized by the HvA 𝙃𝙪𝙢𝙖𝙣 𝙑𝙖𝙡𝙪𝙚𝙨 𝙛𝙤𝙧 𝙎𝙢𝙖𝙧𝙩𝙚𝙧 𝘾𝙞𝙩𝙞𝙚𝙨 research team. Human Values for Smarter Cities is a 4 year research project on how to make smart city technology understandable and contestable through civic participation.
The experiment is hosted by 𝗧𝗛/𝗡𝗚𝗦 𝟮𝟬𝟮𝟯 on 𝗗𝗲𝗰 𝟭𝟱𝘁𝗵 at Het Nieuwe Instituut. This year's theme: '𝗨𝗻/𝗻𝘁𝗲𝗻𝗱𝗲𝗱 𝗰𝗼𝗻𝘀𝗲𝗾𝘂𝗲𝗻𝗰𝗲𝘀', explores and promotes the development of fair, responsible, and human-centric technologies for the #IoT and beyond. The event is organized by ThingsCon and powered by CLICKNL.
𝗥𝗲𝗴𝗶𝘀𝘁𝗲𝗿 here 𝗳𝗼𝗿 𝗧𝗛/𝗡𝗚𝗦 𝟮𝟬𝟮𝟯 𝗮𝗻𝗱 𝘄𝗲 𝗹𝗼𝗼𝗸 𝗳𝗼𝗿𝘄𝗮𝗿𝗱 𝘁𝗼 𝘀𝗲𝗲𝗶𝗻𝗴 𝘆𝗼𝘂 𝘁𝗵𝗲𝗿𝗲!
More news