Maybe you will also like these updates
Menno Houtstra, chairman cooperative , posted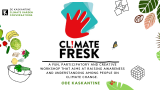 After the Climate Fresk game, you will have a clear and thorough understanding of the climate problem. You will get a precise idea of the interrelated causes of climate change and the angles from which the problem should be approached. It is like the mist is clearing up around this complex problem! Even self-declared "climate responsible" people often discover after this game that they had wrong assumptions or ideas about the climate problem that in fact lead to false hopes or fears.
The 3 hours game has been developed in France. It has recently become very popular as a fast education tool, especially for companies that want to position themselves in this field together with all their employees.
The Kaskantine offers its place and platform for trainers and facilitators of the Climate Fresk to have regular sessions and train new facilitators to build this network further. You can do the Climate Fresk also in other cities in the Netherlands and online. 
This time the game is in English, next time in Dutch!
https://climatefresk.org #climatefresk#climatechange#education#kaskantine
Wouter Mulders, Communications Coordinator at Drift, posted
Pioneers struggling with uncertainty & controversy when working on sustainability transitions: you are not alone. Whether you're facilitating transition experiments around nature based solutions, setting up an innovative project for citizen participation in energy or just eager to learn about reflexive monitoring, our Reflexive Monitoring course will provide you with valuable new approaches and insights.
In this 3-day course, dr. PJ Beers (DRIFT) and dr. Barbara van Mierlo (WUR) will guide you through the ins and outs of reflexive monitoring.
Jasmyn Mazloum, Communicatie at Gemeente Almere, posted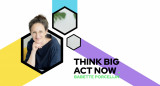 Op 6 juli organiseert PRICE haar eerste boekenclub, op het Floriade terrein!
In deze eerste editie van de PRICE boekenclub bespreken we het boek Happy 2050 Scenario met auteur Babette Porcelijn en Verborgen Impact Ambassadeur én docent Duurzaamheid bij Hogeschool Aeres Kitty van Zijtveld.
Wat kunnen we uit dit boek leren en toepassen in onze eigen wereld en denkbeelden? Hoe kan jij bijdragen aan een happy 2050? Met deze vragen gaan we aan de slag op het Co2 negatieve en circulaire Growing Pavilion op het Floriade terrein. Aansluitend is er de mogelijkheid om The Exploded View te bezoeken, een huis van biobased & circulaire materialen.
Heb je het boek niet helemaal tot op de letter kunnen lezen? Geen probleem! We nemen je graag mee in het gedachtegoed van Babette Porcelijn. Voor €10,- kun je er bij zijn, dit is inclusief toegang tot het Floriade terrein! Heb je al toegang tot het terrein? Dan is een kaartje slechts €5,-. Koop hier een kaartje.
Programma
15:00 – 15:15    Opening
15:15 – 15:45    In gesprek over het Happy 2050 scenario met Babette Porcelijn -  auteur
15:45 – 16:15    Aan de slag met jouw Verborgen Impact met Kitty van Zijteveld
16:15 – 16:45    Toepassing in de praktijk: Ingrid Zeegers
16:45 – 17:00    Afronding en vragen
17:00                 Optioneel: storytelling & rondleiding bij bio-based paviljoen the Exploded View
Moet je het boek gelezen hebben?
Voel je vooral welkom om deel te nemen aan onze boekenclub. Het is niet nodig om het boek volledig gelezen te hebben, maar het is wel fijn. Heb je het boek nog niet in huis? Bestel deze dan via: https://thinkbigactnow.org/nl/. Ook hebben we op locatie een gelimiteerd aantal beschikbaar die je direct kunt laten signeren!
Bij het reserveren van je boekenclubticket krijg je automatisch een toegangsbewijs voor de Floriade Expo (t.w.v. 35 euro). Deze is de gehele dag geldig. Heb je al een seizoenskaart? Dan krijg je toegang tot de boekenclub tegen een gereduceerd tarief.
Wat is PRICE?
Praktijk- & Innovatiecentrum Circulaire Economie, zeg maar PRICE. Wij zijn hét circulaire actielab voor Flevolandse doeners. Ondernemers, studenten, docenten, bewoners en overheid – al deze mensen brengen we samen om de nieuwe economie werkelijkheid te maken. Nieuwe economie? Ja, een economie waarin we verder kijken dan geld verdienen.
More news