Het manifest 'Tada – duidelijk over data' biedt steden en regio's handvatten om op een verantwoorde manier om te gaan met digitalisering. In een serie interviews gaan we in op hoe we de waarden uit het manifest kunnen toepassen in de praktijk.
Hoe kunnen we de waarden uit het manifest toepassen in de praktijk? In de derde aflevering van een serie legt Maureen van Eijk, armoederegisseur in de gemeente Amsterdam, uit hoe de stad invulling geeft aan de waarde 'inclusief'.
Het kwam tijdens de gesprekken die voorafgingen aan de totstandkoming van het manifest veelvuldig aan bod: iedereen moet mee kunnen doen in een digitaal verantwoorde stad. En dus moeten we in zo'n stad veel aandacht besteden aan het onderwijs van digitaal laaggeletterden. In de gemeente Amsterdam wordt er op dit vlak veel georganiseerd, vertelt armoederegisseur Maureen van Eijk.
I am connected
In 2017 werd in West het project Iamconnected gestart, waarvoor studenten in contact werden gebracht met ouderen. "We werkten met derdejaars studenten van de HvA die in de digitalisering ook een maatschappelijke uitdaging zagen. De meesten hadden ook een opa of oma die op dit vlak niet meer mee konden komen", legt Van Eijk uit.
Die studenten gingen eerst bij de ouderen langs om te vragen wat ze digitaal zouden willen. Sommigen wilden graag 9292ov kunnen gebruiken, anderen hun vroegere woonomgeving bekijken of skypen met hun (klein)kinderen en weer anderen een potje patience kunnen spelen op de tablet. In deze fase werd er vooral vertrouwen in eigen kunnen gecreëerd.
Van Eijk: "Daarna organiseerden we een netwerkbijeenkomst waar die mensen verder konden leren. Aan het einde van het project werd ervoor gezorgd dat iedereen iemand in zijn netwerk had waar hij met verdere vragen bij terecht kon. Door zowel de studenten als de ouderen werd het project zeer goed beoordeeld."
"Veel projecten op het gebied van armoede zijn zwaar, doordat er zoveel leed achter zit. Maar in deze wereld is er voor deze mensen zoveel te winnen. We kunnen hun horizon letterlijk verbreden. Ik zag een man die in tranen was omdat hij in Google Earth zijn oude woonomgeving in Marokko kon bekijken, inclusief de geitenpaadjes waar hij altijd liep."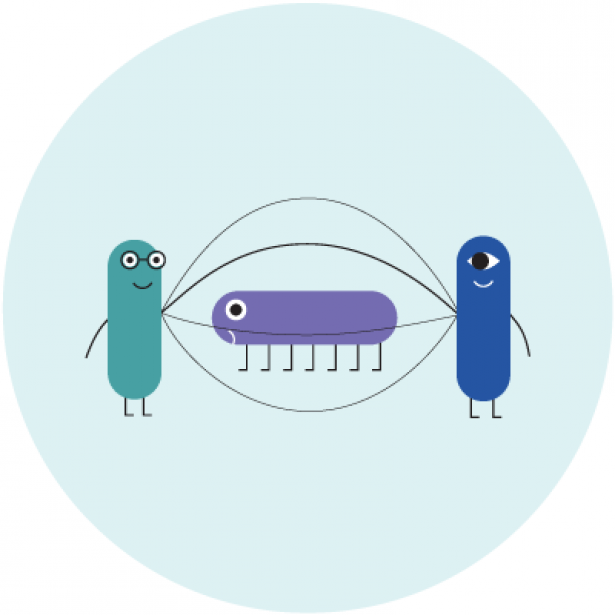 Geld uitgeven
Van Eijk is ook betrokken bij een ander project dat inclusiviteit bevordert, genaamd Tommi€. Samen met Clockwork en Rabobank werd een app ontwikkeld voor mensen met een licht verstandelijke beperking. "Die app is heel visueel ingesteld en vertelt op een speelse manier aan een gebruiker of het verstandig is dat hij een bepaald bedrag wel of niet uitgeeft. Het idee is dat ze daardoor minder snel impulsaankopen gaan doen en zich ook niet zo snel laten overhalen tot geld geven door mensen uit hun netwerk. We zijn de app nu aan het testen."
"We moeten ons ervan bewust zijn dat de digitale ontwikkeling in de samenleving voor veel mensen te snel gaat. Organisaties richten zich veelal op de early adopters, wat ik begrijp, maar we moeten de slow adopters hierbij niet uit het oog verliezen."
Doe mee en ondertekenen het manifest op <https://tada.city/>
Andere blogs over Tada vindt je op de projectpagina: <https://amsterdamsmartcity.com/projects/tada-data-disclosed>