Dementia friendly shopping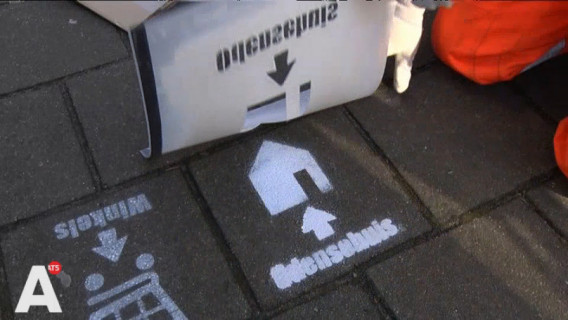 What is the goal of the project?
Enabling people with dementia to go outside and do some shopping (getting exercise) without loosing the way. Creating a dementia friendly neighborhood.
What is the result of the project?
We use sustainable paints to create a temporary path in order to find out what works and what doesn't before making anything permanent. We do this in cooperation with a researcher from the VU.
Who initiated the project and which organizations are involved?
Odensehuis team
Amsterdam Stadsdeel Zuid
BuurtUp & Natural Media Experts
VU and Rietveld Academie students
Local entrepreneurs
What is the next step?
Evaluating the project and preparing replication to other cities.
What can other cities learn from your project?
We are learning a lot. We were especially surprised by the participation of the people with dementia in creating the route, informing neighbors and getting to know the local entrepreneurs. This did not only keep the social costs down, but it was a lot of fun for them as well.
www.buurtup.nl
---