Futureteams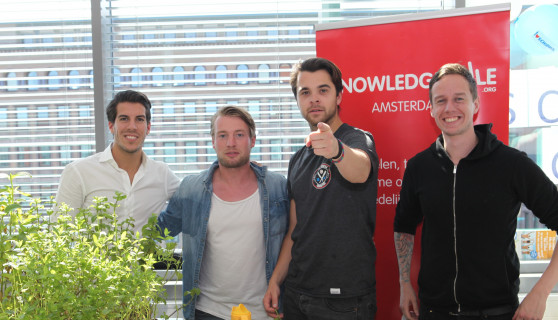 What is the goal of the project?
'Business in the 21st Century' is one of the main subjects in the last year of Business and Management studies of the Amsterdam University of Applied Sciences. To prepare the students for a future in Business they get the opportunity to work as a consulting agency and solve real problems organisations might have. We are looking for organisations in the fields of: Health, Mobility, Tourism, Smart Cities or Financial Services.
If you have an organisational problem, our students can help!
What is the result of the project?
In this project both students and organisations will benefit. The students will gain valuable work experience and the organisations will be advised how to solve problems they might have. The students will put in effective work hours and work independently, there is no need for training or a work space. The assignment can be an idea, but if you already have one, Futureteams will develop this idea, they can implement it or even do the user evaluation. A lot is possible, so do not hesitate to contact Joep de Hoog at 06 4116 2579 or at j.de.hoog@hva.nl
Get inspired by current assignments on this page: https://sites.google.com/enmeer.com/wervenopdrachtgevers/opdracht (in Dutch)
What is the next step?
Do you have an interesting question or issue? You can look up all the conditions on this page: https://sites.google.com/enmeer.com/wervenopdrachtgevers/randvoorwaarden.
Early september the student coordinator Joep de Hoog will meet up with all the organizations to discuss the different questions and possibilities. The actual assignment will start the second half of October.
Contact Joep de Hoog if you want more information or would like to take part.
---