GridFriends at Schoonschip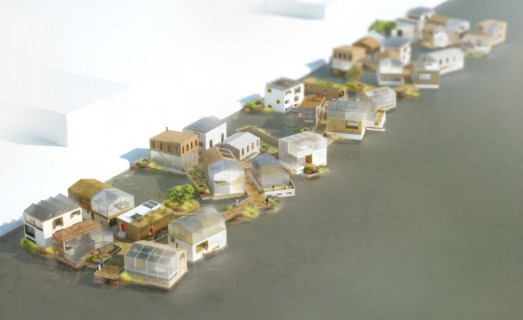 An intelligent grid for clean and shared distribution of energy
What is the goal of the project?
Sharing renewable energy between households in the Amsterdam building project Schoonschip. By coordinating energy supply and demand between the houses, the entire neighborhood aims to be energy neutral. Renewable energy from sun and wind has natural fluctuations. The demand for electricity will also change, for instance due to electric vehicles. A neighborhood will therefore only be energy neutral and self-sustaining by implementing a smart grid: an intelligent energy grid that coordinates the storage and distribution of energy between households.
What is the result of the project?
An energy neutral neighborhood through storing and distributing renewable energy between households. The first houses in the project are expected to be completed in 2017. The project is expected to be completed in 2019.
Who initiated the project and which organizations are involved?
Grid-Friends is led by Centrum Wiskunde & Informatica (CWI) and includes the Fraunhofer Institute for Industrial Mathematics (ITWM) from Kaiserslautern, the companies Spectral Utilities and Evohaus, and the Schoonschip Foundation. The project is funded through the joint programming initiative ERA-Net Smart Grids Plus, with support from the European Union's Horizon 2020 research and innovation programme.
What is the next step?
Developing and implementing knowledge about a smart energy system for the Schoonschip project.
What can other cities learn from your project?
All major findings will be published open access to allow similar initiatives to profit from the results.
---