RE-ORGANISE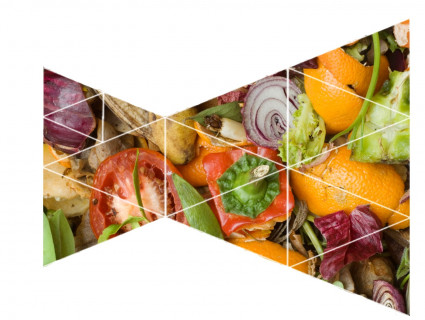 Re-organise organic waste streams to create a benefit for all
What is the goal of the project?
More and more SMEs, such as urban farmers and restaurants, are looking for possibilities to valorise their organic waste. Instead of paying for waste removal, they try to create new business opportunities by separating and processing their organic waste into valuable products, materials and energy. These product are used by themselves or sold to partners nearby. By valorising organic waste in a decentralised manner, these companies aim to produce high quality products and reduce sourcing, transportation and waste management costs, while gaining independence.
RE-ORGANISE aims to create knowledge and business solutions around decentralized production of (semi-finished) products, materials, water and energy from organic waste. Two urban farming locations (Tuinen van West and NoordOogst) act as cases.
What is the result of the project?
The results are:
-A selection of suitable technical solutions to process organic waste on a decentralized way. A draft selection tool is developed to make a selection which technical solution will suit your waste streams and motivation.
-Circular concepts for decentralised production through waste processing for symbiotic Urban Agriculture networks.
Technical prototypes for small scale processing of organic waste.
Who initiated the project and which organizations are involved?
The RE-ORGANISE project is initiated by the Hogeschool van Amsterdam. Together with the CAH Vilentum Hogeschool the research approach has been designed. Three types of partners are involved:
Technology suppliers and developers:
• Eco-cycle (fast composting equipment)
• Enki Energy (small scale biodigestion)
• Meerlanden (composting)
• Stadsgas (small scale biodigestion)
• Rotterzwam (mushroom farms)
• Protix (insect farms)
• The Waste Transformers (waste to materials and energy systems)
Urban farms
• De Tuinen van West (Amsterdam; SMEs: De Fruittuin van West, MijnStadstuin and Bureau4Dstad)
• NoordOogst en de Ceuvel (Amsterdam; SMEs: Metabolic, de Ceuvel, Biogasboot)
Knowledge and societal partners
• Gemeente Amsterdam (Amsterdam City Council)
• Circle Economy
• TU Delft
• Branchevereniging Voor Organische Reststoffen (BVOR)
• Louis Bolk Instituut
• Centrum voor Landbouw en Milieu (CLM)
• LEI / Wageningen UR
---