Next week the Amsterdam Smart City team travels, together with a couple of our program partners, to the Smart City Expo World Congress in Barcelona. This is THE leading event for cities in the world. Main goal of the event is to empower cities and collectivize urban innovation across the globe. We asked our partners why they will join the Dutch innovation mission to Barcelona. Now in line: Tamara Streefland, consultant and cities program lead at Metabolic.
Tell us a little bit more about Metabolic!
Metabolic is a consulting, research, and venture building organization focused on tackling global sustainability challenges and advancing a circular economy. Headquartered in Amsterdam, we advise governments, businesses, and NGOs on how to adapt to a fast-changing context, while creating disruptive solutions that can shift how the economy functions. Systems thinking and data-driven analysis are key to Metabolic's approach, ensuring that root causes - rather than symptoms – are addressed, to drive lasting change.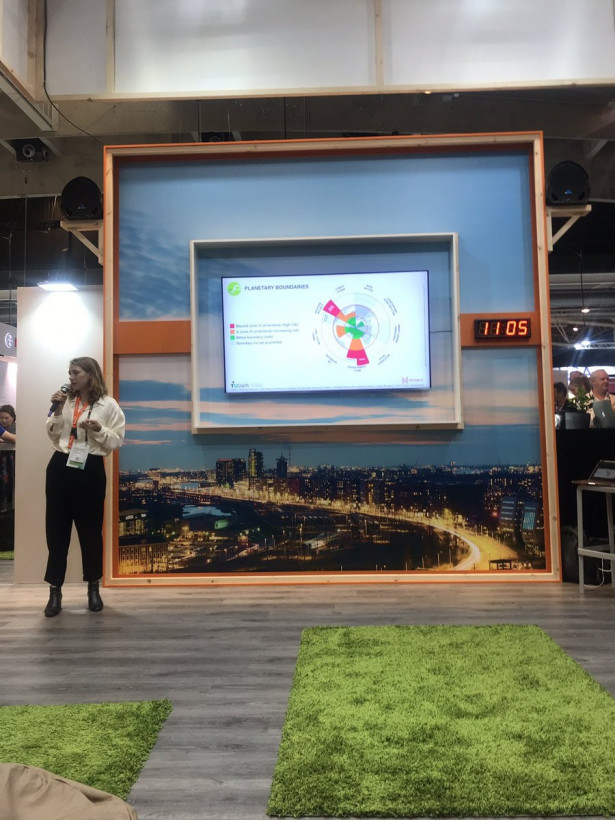 What is your definition of a smart city?
A smart city is a city that uses open data to facilitate the circular economy. A smart and circular city is powered by renewable energy, with clean air and motorless transport. In a smart city, materials are tracked, collected, and reused or repurposed. A circular city goes beyond pollution, recycling, and energy, however, and the city should be integrated with the hinterland by means of nature reserves and green connections to maximize biodiversity within and without. Communities should be tight-knit, diversity is celebrated and communication between different social groups should be frictionless.
Metabolic's vision of a circular city is shaped by our vision of the circular economy. This ideal drives our work with municipalities, cities, regions and countries to accelerate the transition to a broader circular economy. We have worked with multiple cities including Rotterdam, Charlotte, Copenhagen and Amsterdam amongst many others.
What would you like to showcase in Barcelona?
Our objective to go to Barcelona is to meet likeminded people and get inspired by great projects. We would like to showcase the Metabolic Circular Cities Program, which brings cities together around high-impact areas, to drive focused action and stimulate shared learning. By 2050, 70% of us will live in cities. To meet the challenges of today and prepare for tomorrow, cities must rapidly embed sustainable approaches into their development. The 'Metabolic Circular Cities Program' – focused on spatial planning – will bring together European cities to accelerate the transition to becoming inclusive, regenerative, and circular.
At the Smart City Expo Barcelona, you can find Metabolic, Amsterdam Smart City and other Dutchies a lot at the Dutch Pavilion. Street D, Stand 473.
Do we see you there?