Climate street (Klimaatstraat)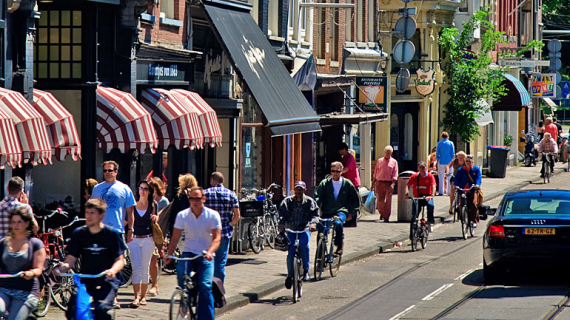 A living lab right in the centre of Amsterdam will test sustainable initiatives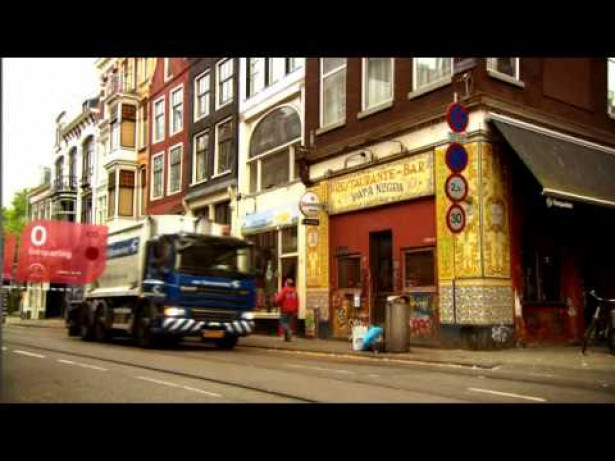 What is the goal of the project?
In order for Amsterdam to be part of the international top of sustainable cities in 2040, the municipality of Amsterdam has launched several initiatives. One of these initiatives is the Utrechtsestraat Climate street. In the Climate street is determined which technologies, cooperative agreements and approaches are the most successful to make the city's (shopping) streets more sustainable on a large scale. With the aim of realizing CO2 reduction and environmental saving in the street.
The Climate street was thus born in order to generate sustainability in a small area, with the aim of enrolling this further in the rest of the Netherlands. The Utrechtsestraat Climate street will therefore become the first living sustainable showroom in the world!
What is the result of the project?
A group of 40 enthusiastic entrepreneurs have been selected as the frontrunners group. They all actively wanted to participate in making the Utrechtsestraat area more sustainable. The frontrunner group was closely involved in the project and acted as test team and soundboard of the various sustainable initiatives.
Also, a base measurement has been carried out, mapping out the current situation in the street concerning CO2 and NO2. This base measurement serves as a starting point for the introduction of the various solutions.
Eventually, the project resulted in implementation of the Toon (see link under the page), which is a smart meter that is implemented in many Dutch households.
Who initiated the project and which organizations are involved?
The project was initiated by the entrepeneurs of the Utrechtsestraat, together with Vodafone, JCDecaux, Philips, Tauw, van Gansewinkel, PostNL, Club van 30, Ziut and Duncker.
What can other cities learn from your project?
http://buurtwinkels.amsterdammuseum.nl/783/nl/de-klimaatstraat-duurzaam-ondernemen-en-wonen
---