Stay in the know on all smart updates of your favorite topics.
NEMO Science Museum, posted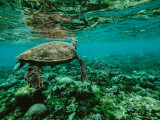 Werelderfgoed & Klimaat
Ook wel eens gedroomd van zwemmen met schildpadden op de Galápagoseilanden? Of van een tripje naar Yellowstone? Overal in de wereld is prachtig Werelderfgoed te zien, maar reizen daarnaartoe heeft een keerzijde. De klimaatcrisis zorgt ervoor dat ook Werelderfgoed het steeds lastiger te verduren krijgt. Kijk bijvoorbeeld naar het unieke en onvervangbare Great Barrier Reef in Australië waarvan de toekomst onzeker is. En het is maar de vraag of je over dertig jaar nog droge voeten houdt tijdens een vakantie in Venetië.
Praat mee op 28 september 2023 met onder andere klimaatambassadeur Kiki Boreel en spoken word-artiest Zaïre Krieger over het klimaat en Unesco Werelderfgoed. We gaan het hebben over hoe we bijzondere plekken in de wereld kunnen beschermen tegen klimaatverandering en hoe jij zelf in actie kunt komen. Zo hopen we samen tot een oplossing te komen zodat we door middel van duurzaam reizen nog steeds de mooiste plekken van de wereld kunnen bezoeken.
Over Unesco Werelderfgoed
NEMO organiseert deze bijeenkomst in samenwerking met de Unesco Jongerencommissie, de Nederlandse Unesco Commissie en Stichting Werelderfgoed. De organisaties zetten zich onder meer gezamenlijk in om Werelderfgoed te beschermen en te behouden.
Programma
Korte pitches door Ginger Weerheim (Nederlands Bureau voor Toerisme en Congressen) en Tom van Nouhuys (Forteiland Pampus).
Spoken word door Zaïre Krieger.
Panelgesprek door Ginger, Tom, Emmeline van der Leen (Jonge Klimaatbeweging) en Annemieke Visser (Tienskip).
Tips voor duurzaam toerisme door de Unesco Jongerencommissie, over wat jij zelf kan doen.
Praktisch
Voor een bezoek aan dit evenement in De Studio reserveer je een apart ticket.
Toegangsprijs regulier: € 7,50
Toegangsprijs met CJP pas, college- of studentenkaart: € 3,75
Tickets zijn inclusief een bezoek aan de tentoonstelling Energy Junkies én een gratis drankje. 
*De Studio van NEMO is een extra locatie van NEMO Science Museum op het Marineterrein in Amsterdam. De programmering is speciaal voor volwassenen.
foto: Belle Co op Pexels⁠
Angèle Rolland, Coordinator of the Mobility Sphere think tank , posted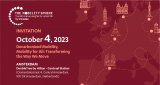 The Mobility Sphere Forum is scheduled to take place in Amsterdam on October 4th, 2023 - a gathering of high-level experts across the public and private sectors aimed at rethinking mobility to disrupt the status quo, foster new perspectives, and craft innovative solutions.
Created in 2023, The Mobility Sphere by Transdev is a European think tank aimed at envisioning and providing a comprehensive outlook on the future of mobility. Our approach to mobility is firmly rooted in the concept of transition — whether environmental, social, economic, or territorial. We champion mobility as the cornerstone of inclusive, sustainable, and resilient cities and society.
Centered around the theme 'Decarbonized mobility, mobility for all: transforming the way we move', the upcoming Forum will gather approximately 100 mobility stakeholders from various European countries (France, Spain, Portugal, United Kingdom, Sweden, etc.) for a half-day in the heart of Amsterdam. The discussion will be moderated in English by François Gemenne, Scientific Advisor of The Mobility Sphere.
Panel 1 - Desirable and decarbonized mobility: How to anticipate and adapt to uses?
Karima Delli, Member of the European Parliament, Chair of the Committee on Transport and Tourism (EU)
Katarína Cséfalvayová, Director of the Institute for Central Europe & Executive Lead of the Danube Tech Valley Initiative, Former Member of Parliament (Slovakia)
Zeina Nazer, Co-Founder of Cities Forum (United Kingdom)
Panel 2 - Desirable mobility for all: How to foster an inclusive shift towards decarbonization?
Charlotte Halpern, Researcher at Sciences Po's Centre for European Studies and Comparative Politics (France)
Madeleine Masse, Architect Urban Planner, Founding President of Atelier SOIL (France)
Brian Caulfield, Professor in Transportation & Head of Department at Trinity College Dublin, Expert to the Irish National Transport Authority (Ireland)
Three keynotes:
Antoine Grange, CEO Europe of Transdev, Chairman of The Mobility Sphere
Elke Van den Brandt, Minister of the Government of the Brussels-Capital Region, responsible for Mobility, Public Works and Road Safety (Belgium)
Samah Karaki, Neuroscientist – Transitioning towards Sustainable Mobility: Cognitive Biases and the Impact of Social Environment.
To find out more about the forum and the programme, follow this link.
Places at the forum are limited, you can register by sending an e-mail before 25 September 2023 to themobilitysphere@transdev.com.
Stay up to date
Get notified about new updates, opportunities or events that match your interests.
Set up preferences