ConTech en PropTech komen bij elkaar!
ConTech staat voor Construction Technology en PropTech staat voor Property Techology. We verbinden startups aan grownups zodat rendabele innovaties ontstaan in de bouw, vastgoed en infra. Ben jij een innovator of first mover? En ben jij geïnteresseerd in wat nieuwe technologie kan toevoegen aan jouw business? Dan is deze meetup iets voor jou!
Tech founders
Kom je nieuwste innovatie pitchen aan een publiek van vernieuwers, innovators en first movers. Binnen ons netwerk verbinden wij je met de juiste mensen om de volgende stap naar groei en succes te kunnen maken.
Grownups
Ontmoet en spreek de founders, die ervoor zorgen dat jij je marktaandeel behoudt of zelfs kan vergroten. Dat kan door nieuwe business te generen met nieuwe technologieën zoals: Virtual / Augmented Reality, Drones, Robotica, Slimme Sensoren / Chips, Nieuwe Materialen, Big Data, Slimme software en Circulaire Economie.
ING
Tijdens deze matchmaking meetup staat onze partner ING centraal. ING gaat uitleg geven over 'The Agile Way of Working'. Deze keynote is voor speciaal voor grownups uit de bouw-, vastgoed- en infrasector relevant en gaat over de manier waarop ING werkt in een veranderende wereld.
PROGRAMMA:
14:00 – 15:00 Speciaal uur exclusief voor leden van Holland ConTech
15:00 – 15:45 Matchmakingborrel met drankje en hapje
15:45 – 15:55 Welkom Annemein Kolk, directeur Grootbedrijf & Instellingen ING Nederland
15:55 – 16:05 Introductie door Sabine & Wouter
16:05 – 16:20 Introductie door Jan van der Doelen, sectormanager Bouw van ING Nederland
16:20 – 16:40 Inspirerende keynote over innovatie door Payam Djavdan (Program Director ING) over 'The Agile Way of Working'
16:40 – 17:15 6 energieke pitches (na elke pitch nemen we 2 minuten de tijd om matches te maken met klanten, partners of investeerders)
17:15 – 18:00 Netwerkborrel.
Dit event maakt deel uit van PROVADA Future en de Amsterdam Capital Week, 26-30 september 2016.
Wat deelnemers vonden van de vorige bijeenkomsten: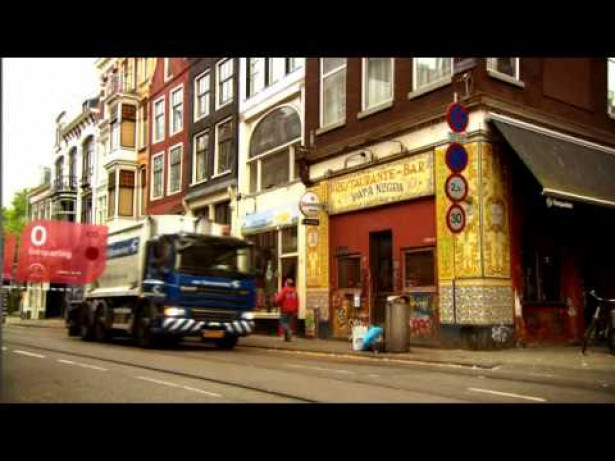 "Was super interessante bijeenkomst met veel innovatieve ideeën uit de bouw".
"De timing voor Holland ConTech is perfect, ik heb kennis kunnen maken met een nieuwe klant én een mogelijke partner, precies wat ik nodig had voor doorontwikkeling van mijn concept".
"Bijzonder hoe jullie de sfeer van een 'club van vernieuwers' weten neer te zetten, met mensen waar ik graag meer van wil weten".
"Nu al heb ik mensen ontmoet waar ik vervolgafspraken mee heb gemaakt, ik ben blij dat ik erbij kon zijn".
"Ik vind het heel goed dat jullie de hele bouwkolom betrekken, nu zie ik toch weer nieuwe gezichten".
"De pitches waren flitsend snel, maar wel heel leuk, ik wil de volgende keer ook graag pitchen".
De voorlopige deelnemerslijst:
Voornaam Achternaam Bedrijf Anna Gorter G&S Vastgoed Bart Welvaarts BAM Bart Boersma G&S Vastgoed Caroline van Beelen G&S Vastgoed Cor Klaassen Advin Daan van der Vorm VORM Ivo Taal G&S Vastgoed Jaap Messemaker G&S Bouw / VolkerWessels Jan-Willem Santing Deloitte Jeroen Liefhebber Mourik Jeroen Frissen Ymere Johan Winnubst BAM Kasper Hesp G&S Vastgoed Leontien de Waal Rabobank Noud Ackermans MVGM Peter Lammertink Heembouw Peter van der Eijk Pro6managers Rimco de Groot Mourik Rob Oud Cad & Company Ron de Graaf Hoom Sander te Hoonte BAM Sander Grunewald KPMG Ton Buijink BAM Rudolph van den Bergh Heembouw Durk van Loon Heembouw Roland van Oostrom Heembouw Nienke Schilstra Heembouw Björn Bouwmeester Heembouw Peter Brugman Heembouw Stefan van der Zwet Heembouw Martin van Lambalgen van Zoelen Eric Vermaat 12CU Menno de Valk Advin Richard Zijlstra ALTFEL BV Kimmo Kilpeläinen Assetti Thijmen van der Linden Beelert Brian Boogarts Beelert Bas Uyland BetonBallon Melle Ketting Cad & Company Dick Singerling Derksen & Singerling B.V. Jaap Kooistra Djinny Kees van Iwaarden Djinny Tristan Chater Dura Vermeer Antonio Vega Energetika Dennis Vogels Energiescan.nu Dave Wurms Focus Feedback Annemieke Gotzsch Gamechanger Marieke Schoenmaker Gamechanger Tom Schoenmaker Gemeente Huizen Stan Roestenberg KYP Marcel Lamers Lone Rooftop Robert Sijtsma Magnetic Fit Marie Prunault Marie Prunault Ronald van den Hil Mobiliteitsloket Pim den Hartog Mourik Dirk Huiberts Octo Teun Kraaij Office App Heinze de Boer OptimaInfra Cor Lont OptimaInfra Stefan Kalter OrangePear Teun Deckers OrangePear Erik Pardijs Premium Energy Systems Benno Klein Goldewijk Premium Energy Systems Errol Ooft Quantibus Patricia Leeman Quantibus Marijke van Pouderoijen Refreshing future Wilfred van der Plas Simaxx Sjoerd de Jong SnagTracker Sander Willems Sowebuild Rick Schols Sowebuild Wessel van Beerendonk StudioRAP Robert Alt TubeBarrier Marcel Wijnberg TubeBarrier Stef van der Zee VIAD Timo Bralts VIAD Norbert Schotte VORM Stan de Ridder Wellsun Jeffrey Tromp XAxis Steven Verver ZXY Builders Kris Ho Sing Loy Wouter Truffino Holland ConTech Sabine Schoorl Holland ConTech Jan van der Doelen ING Brenda Blankenstein ING Payam Djavdan ING Annemein Kolk ING Sander Roos ING