In July, two demo days took place for the partners of Amsterdam Smart City. Demo days occur every 8-10 weeks and are intended for Amsterdam Smart City partners to present the progress of innovation projects, ask for input, share dilemmas and involve other partners in their initiatives. Check this selection of the developments in the Amsterdam Smart City program! Demo day number 4!
Logistics Hub
Three organizations, Deudekom, PostNL and SimplyMile facilitate a logistics hub, a spot close to the city from which goods are delivered, thereby working towards emission-free and low congestion city logistics. However, the logistics hub is more expensive than traditional delivery because the hub is an extra player in the chain. In two workshops, partners of Amsterdam Smart City helped the hub a step further. Topics were upscaling and costs & benefits. Who are the potential customers (suppliers and receivers)? And how to fascinate and bind them?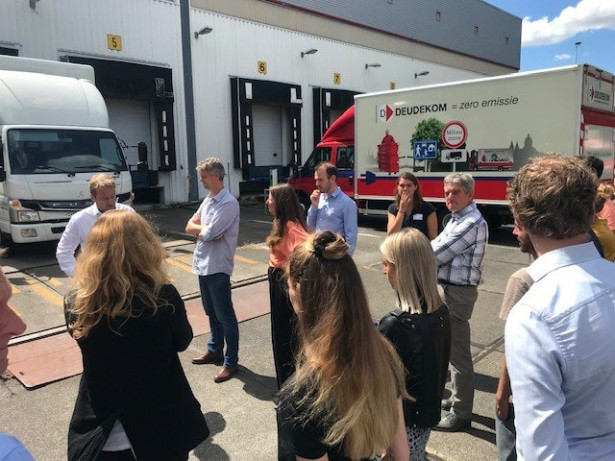 Everyone agreed that the benefits of using the hub must be clear. The benefits of better air quality, sidewalks without vans, less noise and smell and the anticipation of possible CO2 reporting or a tax cannot be missed. But how to convince the hub for suppliers? Partners provided PostNL with the idea to map the players involved and indicate their needs. Do some storytelling and start with convincing large buyers; they might have the opportunity to purchase via the hub. Ask suppliers who are already working on the logistics hub to convince others. Or approach potential customers that will soon encounter logistics/delivery issues. In addition, the group believed that more insights in the costs and benefits helps potential customers: think of a tool for customers to adjust costs and revenues, some kind of a decision tree. This allows suppliers to see how many buyers they need to participate.
Sun on roofs
How can the Province of Noord-Holland stimulate the use of solar panels with financial means? Which actions or instruments are needed to stimulate companies to get solar panels on their roofs? And how to spread the word about successful approaches without giving too much information? The biggest challenges according to Amsterdam Smart City partners and community members were: lack of knowledge and time, big investments, relatively late return on investment and the lack of urgency. Ideas they had: give companies a boost with subsidies, organize collective grid reinforcement and set up an awareness campaign. Representatives from the Province and partners made an investigation of chances and obstacles and will continue working on this.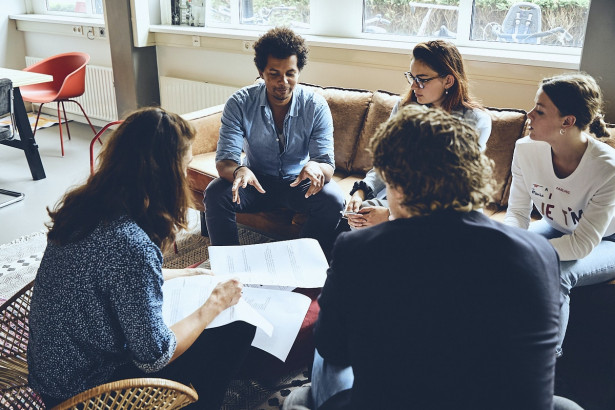 Energy system
The city of Amsterdam has clear ambitions to leave the natural gas grid for homes. To turn this into reality, there are multiple possibilities, all with their own challenges and limitations. During the workshop, participants discussed how a local energy cooperative could use local energy sources as an alternative for gas. Then residents have a say in the configuration to sustainable energy and are part of realizing the solution. The workshop delivered key insights in what a local cooperative can encounter in the participation process and how to deal with long-term risks and liabilities when realizing these large projects.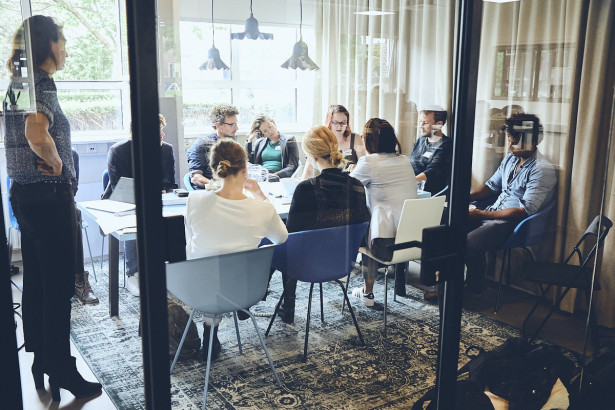 Digital Perimeter
During a Smart city meeting last year, the Digital Perimeter project started. The Police, City of Amsterdam and Johan Cruijff ArenA collaborate to guarantee safety and service during EURO2020 in an innovative way. The project was enriched by Amsterdam Smart City in various ways; with an open dialogue in Pakhuis de Zwijger, during sessions with AMS and in a workshop with Tada and technlogy experts. These gave the City of Amsterdam nice insights about necessary collaboration and the ethical aspects of digital solutions. One of the results was to bring back a small mirror for anyone who is being filmed so that they can take a look behind the scenes.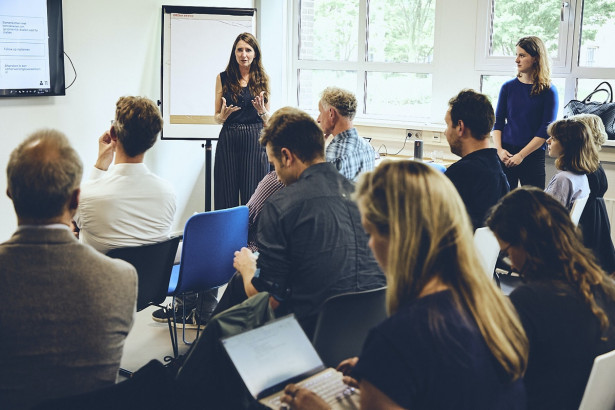 Amsterdam City Challenge
During WeMakeThe.City, AMS Institute, ClimateKIC and the City of Amsterdam and Amsterdam Smart City organized the Amsterdam City Challenge. In 24 hours, students and young professionals could generate great solutions in the fields of energy and mobility. Two winners had a chance to pitch their projects at the Amsterdam Smart City Demodays. Esmee Mhili from the Vreettram developed an efficient solution for the supply of restaurants and cafes in the Ferdinand Bolstraat. Using the tram prevents traffic jams, there aren't any battery problems, it is adds flexibility and it is scalable. For energy, Switchport won the Challenge. Their idea is that the Haparandadam generates energy through panels on the dam and through floating panels in the water. Residents of the area can buy a share in the project and benefit from the energy that is generated.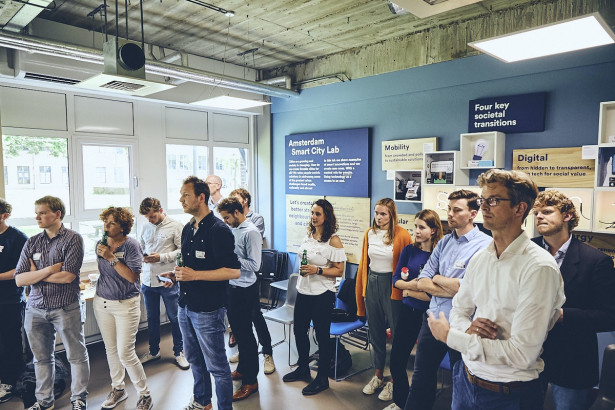 Updates
PostNL and Johan Cruijff ArenA are doing a pilot with electric vehicles of PostNL that can charge at the Johan Cruijff ArenA.
PostNL, Geodan and Arcadis research various parcel delivery scenarios to contribute to smarter traffic flows in the city.
Next season, Pakhuis de Zwijger will hold a series on the circular city focused on scaling, new skills and jobs.
B. Amsterdam has been developing a new Smart City hub in an industrial space in the old PostNL building. The next step is to use the Riekerpolder area to test new technologies, collect data and start successful projects and pilots.
The Amsterdam Economic Board is working on the energy efficiency of datacenters in the Amsterdam Metropolitan Area and is looking for innovations and partners in this project.
The Marineterrein started a Living Lab and is looking for innovators who would like to test or experiment in a real-life setting.
NEMO finalized the CATALYST project which activated citizens, helped people to express their opinion and facilitate a discussion between residents and professionals. NEMO offers this method for other projects as well.
The Amsterdam Economic Board notices the fragmented and small ecosystem in blockchain solutions and is looking for great ideas to strengthen this network.
RHDHV and the University of Leiden did a research about shared ownership. They developed five conditions necessary to feel ownership in projects: cooperation and a self-chosen role, clarity about roles, sharing joint results and successes, a clear added value for everyone, attention for the collaboration process.