Centre of Expertise Urban Technology gaat langjarig en strategisch partnerschap aan met Vattenfall
Centre of Expertise Urban Technology van de Hogeschool van Amsterdam (HvA) gaat een partnerschap aan voor tien jaar met energieleverancier Vattenfall, om toe te werken naar 100% fossielvrij elektriciteitsverbruik van alle HvA gebouwen. Tevens biedt Vattenfall als praktijkpartner urgente vraagstukken aan om een langdurige onderwijs- en onderzoekslijn te bepalen. Daarmee kan HvA serieuze stappen zetten in verduurzaming en de energietransitie. 'De bevindingen uit onze onderzoeken dienen als voorbeelden voor het toekomstige energiesysteem in Nederland.'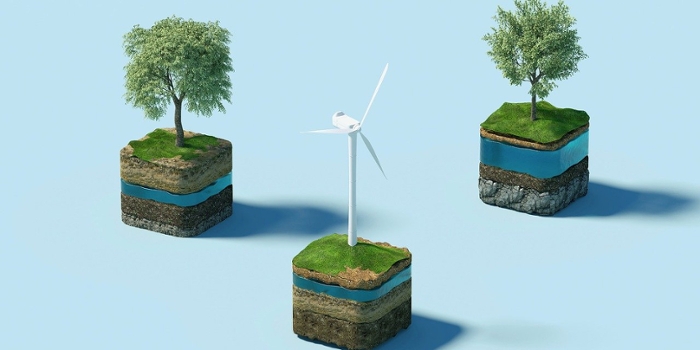 De tienjarige samenwerking start in 2022, maar het eerste thema van de langdurige onderzoekslijn is al bepaald om toe te werken naar fossielvrij elektriciteitsverbruik: 'uurmatching'. Dit is de zoektocht naar een oplossing voor de mismatch per uur tussen enerzijds het verbruik van duurzame elektriciteit en anderzijds het aanbod van duurzaam opgewekte elektriciteit. Deze mismatch wordt veroorzaakt doordat duurzame bronnen niet altijd voldoende elektriciteit produceren of elektriciteit produceren op momenten dat er geen behoefte is.
HvA wil samen met Vattenfall  in de komende jaren toewerken naar 100% fossielvrij elektriciteitsverbruik (100% uurmatching) in haar gebouwen. Ook de panden van de Universiteit van Amsterdam  (UvA) en Centrum Wiskunde & Informatica  (CWI) dienen als proeftuin van dit onderzoek. Om de oplossingen voor mitsmatch te vinden, ontwikkelt de HvA de komende jaren onderzoeksprojecten ondersteund door nationale en Europese subsidiefondsen.
Op zoek naar de challenge
'Voor het onderwijs zoeken we samen met Vattenfall naar een overkoepelende 'challenge', die we elke paar jaar bijstellen naar behoefte vanuit de beroepspraktijk', vertelt Felia Boerwinkel, themaregisseur Energietransitie bij Centre of Expertise Urban Technology van de HvA. 'Vattenfall dient vraagstukken bij ons in, en gezamenlijk met onderwijs en onderzoek gaan we dit invullen met opleidingsminors, stageplaatsen, workshops en gastcolleges. In onze studio's benutten we specifieke technologieën en vaardigheden voor de kennis- en innovatievraagstukken, en komt onderwijs in aanraking met onderzoek. Zo kunnen we studenten heel gericht klaarstomen voor werk na de studie.'
Vattenfall is een belangrijke speler in het Amsterdamse en Nederlandse energieveld als eigenaar van een deel van het Amsterdamse warmtenet, marktleider in publieke laadpunten en energieleverancier van vele klanten. Renee Heller, lector Energie & Innovatie bij de HvA: 'Door met Vattenfall samen te werken aan verduurzaming en energie-innovaties kunnen we grote impact hebben. Het is een groot bedrijf waar voor onze studenten ook veel kansen liggen, voor stages en als toekomstige werkgever. Met het krappe aanbod van technici is het voor Vattenfall interessant onze studenten te leren kennen.'


Krachten bundelen
'Door een lange samenwerking met een praktijkpartner kunnen we continu van elkaar leren, onderzoek constant bijsturen en beter weten wat voor vaardigheden studenten moeten ontwikkelen; nu en voor de toekomst', vult Boerwinkel aan. 'Daarnaast biedt een structurele samenwerking de kans om onderzoek thematisch breed aan te vliegen en andere Centres of Expertise en lectoraten van de HvA erbij te betrekken. Binnen het lectoraat Energie & Innovatie hebben we kennis over de techniek, maar in een transitie spelen brede vraagstukken om echt resultaat te boeken, bijvoorbeeld over gedragsverandering, beleid en financierbaarheid.'
Energielevering universiteitsgebouwen
De samenwerking kreeg vorm als onderdeel van een nieuwe energie-aanbesteding van HvA, UvA en CWI, uitgevoerd door Facility Services (FS). Vattenfall kwam uit de bus als energieleverancier en partner op onderwijs en onderzoek tussen 2022 en 2032. Door eerdere samenwerkingen vonden FS en Urban Technology elkaar snel. 'In ons partnerschap werken we al jaren aan duurzaamheidsambities, zoals duurzame inkoop en het energiezuinig maken van onze panden', vertelt Rowan Boeters van FS. 'Nu we met Vattenfall langdurig in het huwelijksbootje zijn gestapt, kunnen we aan lange termijndoelen werken en een serieuze bijdrage leveren aan de energietransitie. We zijn nu bezig met de routekaart hoe we onze elektriciteitsinkoop duurzamer, groener kunnen maken. Wij geloven in het verbinden van onderwijs, onderzoek en de beroepspraktijk, om daarin echt resultaten te boeken.'
Centre of Expertise Urban Technology
Het Centre of Expertise Urban Technology van de HvA draait om de belangrijke opgaven voor de stad, namelijk het toewerken naar circulaire, competitieve en leefbare steden. Vier thema's staan centraal: Energietransitie, Circulaire stad, Designing Future Cities en Connectiviteit/Mobiliteit. Thema Energietransitie gaat over het leveren van een bijdrage aan de lokale duurzame energietransitie met focus op warmtenetten, vergroting zonne-energie, smart grids (met focus op inpassing van elektrische mobiliteit), energieneutrale- en positieve gebouwen/wijken en de ontwikkeling van laadinfrastructuur voor elektrisch vervoer. Als Centre of Expertise van de Faculteit Techniek fungeert Urban Technology als linking pin tussen onderwijs, onderzoek en beroepspraktijk.