Want to receive updates like this in your inbox?
Get notified about new updates, opportunities or events that match your interests.
Set up preferences
Maybe you will also like these updates
Highlight
from Amsterdam Smart City, Connector of opportunities at Amsterdam Smart City, posted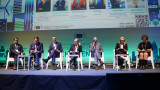 The Intelligent Cities Challenge (ICC) is one of the European Commission's largest city support initiatives supporting European cities in their green and digital transitions. ICC delivers knowledge and support services to cities and their local economies to address two major challenges: making the transition to a net-zero economic model, while enabling social inclusion and sustainable development for every EU citizen.
Cities learn how to address these challenges through Local Green Deals: integrated, multi-disciplinary action plans to lead the green and digital transition across sectors from the built environment, urban mobility and renewable energy systems to tourism or small retailers. Cities become members of a vibrant network, gain access to advisory services, innovation and sustainability management techniques, cutting-edge technology and training and get inspiration and advice from peers and mentor cities.
Building on the success of the previous edition of the ICC programme (2020-22) and Digital Cities Challenge (2017-19), the ICC will now enter Phase 2!
Amsterdam as a Mentor City
Like previous years, Amsterdam has been selected to join the support programme as a mentor city. The city will play a leading support role by guiding the 64 core cities as they embark on their two year journey to create impactful strategies and develop innovative solutions that will place the cities at the forefront of the green and digital twin transition through Local Green Deals. A nice compliment, allowing the Amsterdam Region to share their experiences and learnings from setting up Local Green Deal initiatives over the past years.
The Intelligent Cities Challenge Strategy City Lab: Accelerating the Twin Transition (November 2023)
On 23 and 24 November 2023, over 200 people - a mix of Intelligent Cities Challenge (ICC) core and mentor cities, political leaders and representatives from European institutions gathered for the first time in-person to discuss the status quo of Twin Transition. Through examples and best practices, attendees had the honour to hear from over 30 speakers as they shared insights into collaboration methods, Local Green Deals, climate ambitions, digital transitions and more across the course of 20 sessions.
Amsterdam Smart CIty's Leonie van den Beuken travelled to this gathering in Brussels as one of the representatives of the Amsterdam Region. She summarized her trip as follows:
*This EU program helps cities from north to south, east and west to connect, share and learn. A much needed interaction, as we all try to improve the quality of life of our citizens. We all struggle with the ever rising cost of living. And we all want to get our cities to become more sustainable.
None of this comes easy, but we all know that local collaboration plays a key role. Building local coalitions between government, businesses and citizens is one thing, but how do we make sure these so called coalitions of the willing actually become coalitions of the doing?
Some of the learnings we shared from the Amsterdam Region are; the need for political support and the importance of trust and respect.
Local political leadership will inspire and guide society and entrepreneurs to invest and contribute. However, make sure pilotical support doesn't evolve into political ownership. When that happens, societal parties and businesses tend to step out the coalition.

Take the importance of trust and respect seriously. You need to show long term commitment, take time to create understanding between parties. Take competition between participating SME's serious and define together how to handle this together. Create a workflow in which smaller parties are allowed to participate less intense but sill feel incorporated.
We'll keep you up to date on our participation in future gatherings and results from ICC Phase 2. Want to know more? Check https://www.intelligentcitieschallenge.eu/
Herman van den Bosch, professor in management development , posted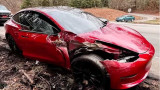 At this time, every car manufacturer plus hundreds of startups are working on developing artificial intelligence for driving automation. This should enable communication with the car's passengers, sensing and anticipating the behavior of other vehicles and road users, communicating with the cloud and planning a safe and fast journey. I will write later about the investments made to achieve this goal.
The development of car automation became visible when Google was the first to start a project in 2009. The activities that technology companies and the automotive industry carry out start from two different visions of the desired result.
Maintain the existing traffic system
The first view assumes that automation is a gradual process that will result in drivers ability to transfer control of the vehicle in a safe manner. It is provisionally assumed that a driver will always be present. That is why taking over control is no problem under specific conditions, such as bad weather and crowded streets. Tesla, an outspoken supporter of this vision, has therefore been talking about its autopilot for years. This came under heavy criticism because the number of functions that were automated was limited. Partly because of this, the so-called autopilot could only be used on a limited number of roads and under favorable conditions.
Most established automotive manufacturers primarily have in mind the higher segment of automobiles and announce they will only make relatively cheaper models suitable for this purpose at a later stage. Maintaining the current traffic system is paramount. The car industry wants to avoid at all costs that people will eventually stop buying cars and limit themselves to ride-hailing in autonomous vehicles.
Moving towards another traffic system
The latter is exactly the intention of the companies that adhere to the second vision. These primarily include non-traditional automotive companies, with Google (later Alphabet) in the lead. What they had in mind from the start was to achieve SAE level 4 and, in the long term, SAE 5 level, cars that can drive safely on the road without the presence of a driver. Companies belonging to this group advocate a completely new transport system. In their opinion, safe driving at SAE level 3 is impossible if the driver is not constantly paying attention. They believe that in the event of a 'disengagement signal', taking control of the car takes too much time and will result in dangerous situations. In addition to Google, Uber (in collaboration with Volvo) also belonged to this group, but now appears to have dropped out. This also applies to Ford and Volkswagen. General Motors is betting on two horses and aims to maintain accreditation at SAE level 4 with its subsidiary Cruise, although Alphabet's subsidiary Waymo has by far the best cards.
Important message for the readers
From next year on, the frequency of my articles about the quality of our living environment will decrease. I admit to an old love: Music. In my new website (in Dutch) I write about why we love music, richly provided with examples. Maybe you will like it. Follow the link below to have a look.
Herman van den Bosch, professor in management development , posted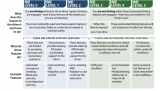 The term 'self-driving car' is used for a wide variety of technical support systems for car drivers. The Society of Automotive Engineers (SAE) has distinguished six types, as mentioned in the tabel above. This classification is recognized worldwide.
At SAE level 0, a car has been equipped with various warning systems, such as unvoluntary deviation from lane, traffic in the blind spot, and emergency braking.
At SEA levels 1 and 2, cars can steer independently or/and adjust their speed in specific conditions on motorways. Whether drivers are allowed to take their hands from the steering wheel depends on national law. That is certainly not the case in Europe. As soon as environmental conditions make steering and acceleration more complex, for example after turning onto a busy street, the driver must immediately take over the steering.
A properly functioning SAE Level 3 system allows drivers to take their eyes off the road and focus on other activities. They must sit behind the wheel and be on standby and are always held responsible for driving the car. They must immediately take over control of the car as soon as 'the system' gives a ('disengagement') signal, which means that it can no longer handle the situation. There is currently no car worldwide that is accredited at SEA-3 level.
This level of control is not sufficient for driverless taxi services. Automotive and technology companies such as General Moters and Alphabet have been working hard to meet the requirements of the higher levels (SAE 4). Their expensive cars (up to $250,000) have automated backups, meaning they can handle any situation under specified conditions, such as well-designed roads, during the day and at a certain speed. Under these circumstances, no driver is required to be present.
SAE Level 5 automation can operate without a driver in all conditions. There is currently no vehicle that meets this requirement.
The variety of options in this classification explains why the term 'self-driving car' should not be used. Cars classified at SAE level 1 and 2 can best be called 'automated cars' and cars from SAE level 3 onwards can be called autonomous cars.
The state of California introduced new rules in 2019 that allow cars at SAE 4 level to participate in traffic. Very strict conditions apply to this. As a result, Alphabet (Waymo) and General Motors (Cruise) have been allowed to launch driverless taxi services. All rides are monitored with cameras to prevent reckless behavior or vandalism.
 
<strong>Last week, you might have read the last in a series of 25 posts about improving environmental quality.  Right now, I have finalized an e-book containing all posts plus additional recommendations.  If you follow the link below, you can download the book (90 pages) for free. A version in Dutch language can be downloaded HERE**</strong>
More news