Stay in the know on all smart updates of your favorite topics.
Casper Thostrup, System Engineering Student at University of Twente, posted
Dear AmsterdamSmartCity,
Today I start my dissertation project for Oxand. Together we will be working towards defining clearer goals for Gemeente Amsterdam's smart city objectives! We will approach this challenge by taking the #SmartCity principles and observing them through the lens of #SystemEngineering.
I am looking for members who are interesting in helping me identify stakeholders, current challenges facing the municipality, developing projects, objectives that must be fulfilled and much more!
KAZEM AFRADI, Urban planning at Utrecht University (UU), posted
I am a PhD in Urban planning. The vision of my work is facilitating the smart city. I am interested in understanding the mechanism of spatial effects that happen during time by applying ICTs in urban subsystems. By ICTs, I mean services and devices which function based on information and communication technologies. Spatial effects also refer to the changes in the activity-travel behavior, parking lots, land uses, urban sprawl, logistics sprawl, housing location choices, population density, building density, core-peripheral distribution pattern, traffic flows and land per capita.
I think now we are at the beginning of the fourth industrial revolution. Does it make
effects similar to effects which we observed after the third industrial revolution (urban sprawl, land use change, networks of highways and mass of pollution by private cars)? I believe that the synergy between robotics, nanotechnologies and the new generation of ICTs (e.g., Autonomous vehicles, navigation apps, digital
twins, internet of things and augmented reality) has the potential to make primary and secondary effects which change the current patterns and conceptions of urban planners and urban policymakers about cities.
Joris de Leeuw, Product developer | Architect at City of Amsterdam: Digitalization & Innovation, posted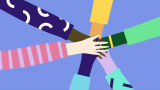 Ben jij een ondernemer en is het voor jou ook lastig om tot samenwerking met gemeentes te komen? Vind je de (inkoop)procedures ook complex? Denk je ook dat Tenderned makkelijker en duidelijker zou kunnen zijn? En heb je hier ideeën over? Dan zoekt de Gemeente Amsterdam jou! Met jouw hulp kunnen wij aan de slag om dit te veranderen.
Waarom dit platform?
De Gemeente Amsterdam werkt, samen met partners uit de regio, aan een platform voor innovatieve ondernemers met nieuwe business opportunities bij overheden. Voor de grote uitdagingen van de stad (bv mobiliteit, klimaatneutraal) zijn innovatieve oplossingen hard nodig. De gemeente kan dit niet alleen en zoekt partijen met goede ideeën en producten.
We horen vaak van kleinere ondernemingen dat het, door complexe procedures en ingewikkelde platforms, niet makkelijk is om tot een samenwerking met de gemeente te komen. Het nieuwe platform, https://www.innovatiepartners.nl, heeft als doel om het voor beide kanten makkelijker, eenvoudiger en duidelijker te maken.
Beta zoekt feedback
Onlangs is de beta versie gelanceerd. Voor nu nog even met 1 project maar er komen binnenkort nieuwe projecten bij. Het komende jaar gaan we verder en jouw feedback helpt ons!
Wat vind jij goed aan het platform? Waar zie jij ruimte voor verbetering? Heb je nog andere goede ideeën wat we met dit platform zouden kunnen bereiken? We horen graag van je! Je kunt je reactie achterlaten in dit feedback formulier.
🙏🙏🙏
(PS: dit keer wel met een link die werkt 😄)
Stay up to date
Get notified about new updates, opportunities or events that match your interests.
Set up preferences