Edwin Oppedijk, Communication | Media Relations at City of Amsterdam, posted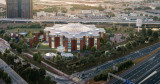 De stad Amsterdam groeit hard, de samenleving digitaliseert én we willen zo snel
mogelijk overstappen op duurzame energiebronnen. Deze factoren samen veroorzaken letterlijk spanningen op het elektriciteitsnet, onder andere in Amsterdam-West.
In het voorjaar van  2021 organiseerde de gemeente Amsterdam daarom samen met netbeheerder Liander een marktconsultatie. Het doel: creatieve en innovatieve ideeën ophalen om ons elektriciteitsnet zo flexibel, efficiënt en toekomstbestendig mogelijk te maken.
Hieronder vind je een greep uit de behaalde doelen en resultaten:
· Het bedrijfsleven denkt oplossingsgericht mee over de uitdagingen rondom de
elektriciteitsvoorziening
· Verkenning en inventarisatie van technieken die een bijdrage kunnen leveren aan het
versterken van ons elektriciteitsnet
· Inzicht in de laatste stand van zaken betreffende bekende technieken
· Update van actieve marktpartijen op het gebied van flexibiliteit
De volledige terugkoppeling van de marktconsultatie vind je via de link onder dit artikel.
Vervolgstap: voorbereiding aanbestedingsproject
De marktconsultatie heeft er mede toe geleid dat netbeheerder Liander voldoende kansen en mogelijkheden ziet om de uitdagingen rondom de elektriciteitsvoorziening in Amsterdam-West succesvol aan te pakken. Het bedrijf is daarom gestart met de voorbereiding van een aanbestedingstraject.
Bijeenkomst aanbesteding Westhaven
In het verzorgingsgebied van verdeelstation Westhaven is sprake van congestie. Als tijdelijke oplossing zal Liander in dit gebied congestiemanagement toepassen totdat het netwerk verzwaard is. Om bestaande en nieuwe klanten, dienstverleners en marktpartijen te informeren over het oplossen van de congestieproblematiek en de aanstaande aanbesteding, organiseert Liander een informatiebijeenkomst.
U bent welkom op woensdag 23 maart van 15-17 uur in de PRODOCK-ruimte van Port of Amsterdam (Moezelhavenweg 9, 1043 AM Amsterdam). Met vragen over de bijeenkomst kunt u terecht bij Stef Lammers (stef.lammers@alliander.com).