Ecodam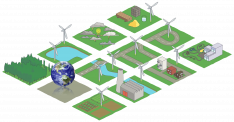 Circular model city created for and by children
Ecodam will be an iconic place, where children learn about and help build the circular economy. Ecodam is not highbrow and elitair but inclusive, hands-on, fun and accessible.
Ecodam offers children an action perspective, open ended learning and entertainment. They design solutions and create new circular products.