Stay in the know on all smart updates of your favorite topics.
Anonymous posted
Vivienne Gaarlandt-Bolsius, posted
Vivienne Gaarlandt-Bolsius, posted
Amsterdam Smart City, Connector of opportunities at Amsterdam Smart City, posted
Amsterdam Smart City, Connector of opportunities at Amsterdam Smart City, posted
Amsterdam Smart City, Connector of opportunities at Amsterdam Smart City, posted
Amsterdam Smart City, Connector of opportunities at Amsterdam Smart City, posted
Amsterdam Smart City, Connector of opportunities at Amsterdam Smart City, posted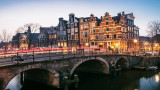 It is the first time that more than half of the dwellings in Amsterdam are labelled as energy efficient.
In 2015 50,2 percent of the labeled dwellings in the city got a C or higher, a year before this was only 49,4 percent. These numbers come from an analysis of dataplatform LocalFocus based on numbers from Klimaatmonitor, Rijkswaterstaat. On the national level the percentage of energy efficiency labels is a bit higher, namely 53 percent. In 2009 this was only 43 percent.
The label indicates the extent to which a house is energy efficient: an A-label indicates that the dwelling scores well in terms of isolation, isolated glass and an efficient boiler. The least efficient label is the G-label. One in 25 labelled dwellings in Amsterdam still have this label. Nationally this is about 1 in 35.
Since the first of January 2015 it is obliged to mention the final energy efficiency label if you want to sell or rent your house. Who doesn't do that, risks receiving a fine.
Regional differences At the moment about 2.5 million dwellings have an energy efficiency label, this is about one third of the total housing supply. Most Dutch dwellings have a C-label: 759.000 dwellings, which is one third of total dwellings with an energy efficiency label.
Source: Parool
Picture: Mediabank Amsterdam, Koen Smile
Read more http://bit.ly/2086i26
Amsterdam Smart City, Connector of opportunities at Amsterdam Smart City, posted
Amsterdam Smart City, Connector of opportunities at Amsterdam Smart City, posted
Emma van der Veen, New business development | Product Management at Philips, posted
Annelies Van der Stoep, Strategic advisor at Amsterdam Economic Board, posted
Anonymous posted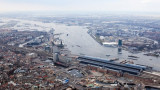 This week about 7.000 participants from 163 countries start with a free online course about sustainable city development and Amsterdam serves as an example.
In seven weeks challenges that the Amsterdam metropolitan area face are deepened and solutions are sought to keep Amsterdam and other cities sustainable. With this MOOC (massive open online course) AMS Institute shares her knowledge and connects students worldwide around the theme 'Cities of the future'.
Metropolitan challenges and solutions Cities take up less than 3 percent of the earth's land surface, but more than half of the world's population lives in cities and that share is expected to increase. Large cities and their hinterlands (jointly called metropolitan regions) greatly contribute to global urbanization and sustainability challenges. This MOOC shows what the challenges are and offers solutions that course members can use in their own region.
100 teams, 100 local issues After participants signed up they can start to form a team and start thinking about solutions for issues in their own city or region. With the 100 x 100 Challenge the program puts 100 teams to work on local issues. Before the start of the course 38 teams are already formed, from Osaka to Lima and from a collection of cities in Nigeria to India. So Amsterdam is not the only topic of this course, but there are also a lot of other areas. Simultaneously this will provide an overview of local issues worldwide.
Cooperation between universities This free course forms a part of the educational programme of the Amsterdam Institute for Advanced Metropolitan Solutions and is developed by Wageningen UR and TU Delft, two of the founding universities of AMS Institute. But also other people that are interested in urban development can benefit from the knowledge, inspiration and an international network of the course. The first course members start on 26 January 2016, but you can also start later because the course is given online. A specific pre-education is not necessary. You can directly apply on the website edX.
Source: AMS
Picture: Mediabank Amsterdam
<https://www.edx.org/course/sustainable-urban-development-discover-delftx-wageningenx-ams-urb-1x>
Anonymous posted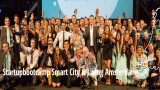 Start your startup great! Applications close in 12 days
Startupbootcamp is the number 1 accelerator in Europe. Startupbootcamp will innovate the Smart City &Living ecosystem by providing the most promising startups in the "SmartCity & Living space". This means that we'll realize together with the selected startups in 3 months what normally will take you 18 months. Sounds impossible... have a look at what our 200 startup alumni have to say about us. Over the 3-6 month program, 10 selected high potential startups will accelerate their companies with the help of our team of world class entrepreneurs which include :
> founders of SBC Global and serial entrepreneurs Patrick de Zeeuw, Ruud Hendriks & Marc Wesselink> 150+ mentors from startups & companies likeNest, Tesla, Cisco, IBM, Booking.com, Thales, Vodafone, Alliander, Eneco,Amazon, Samsung and many many more
> 1.000+ angels & VC's like Accel, Endeit, Earlybird, Sunstone, GoogleVC, Cisco VC and many more
Read more http://startupbootcamp.org/accelerator/smart-city-living.html?utm_source=SBC+General&utm_campaign=9bf7ffed50-SBC_SMC_Newsletter_December&utm_medium=email&utm_term=0_8c502f62e3-9bf7ffed50-391374733&ct=t(SBC_SMC_Newsletter_December)&mc_cid=9bf7ffed50&mc_eid
Emma van der Veen, New business development | Product Management at Philips, posted
Vivienne Gaarlandt-Bolsius, posted
Anonymous posted
There was an increase of 35.000 jobs in the industry from November 2014 to November 2015. This means that the number of jobs has grown by 20 percent for the third year in a row.
The industry also grew a lot faster than the rest of the economy, where employment increased by 1.7 percent.
Installation
Most of the jobs within the industry are in power panel installation, where 120.000 out of 209.000 employees are employed. On average employees make 21 dollar an hour, which is far above the average. About 34.000 people work in production, which is relatively lower than in China for example. Most of the solar panels are imported from China. In California most of the jobs are created in the solar industry, about one third of all the jobs. This is not very surprising since the State is also one of the biggest economic regions of the United States.
Source: GroenceCourant
Picture: bnr
<http://groenecourant.nl/zonne-energie/amerikaanse-zonnesector-biedt-meer-werk-dan-steenkoolproductie/>
Vivienne Gaarlandt-Bolsius, posted
Anonymous posted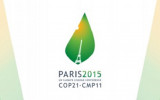 The Climate Conference COP21 sends a strong signal that government leaders have surpassed the 'failure of Copenhagen', although planning and implementation has to follow-up quickly. Especially since the current measures only support limiting global warming by 2.7 degrees, while the goal of 1.5 degrees is needed in order to prevent dangerous tipping points. So the one big question is how the promises of states are translated into practice? And critically, how the subsequent measures are financed? Now that a global political direction is set, we still cannot be too optimistic. A reality check is needed. Important issues like aid for developing nations and reductions of CO2 emissions in shipping and aviation are not solved yet. Leave aside that every state will respect its promise to the agreement. Also see this article of The Guardian for an interesting analysis of the key outcomes of the Paris Agreement.
What does this mean for the Amsterdam Metropolitan area?
The climate agreement will enter into force in 2020, however government leaders cannot take a break in the meantime. Looking at the fact that the current measures are insufficient for achieving the goal, we need to accelerate. And because about 70% of the world population will soon live and work in cities, it is crucial to take measures in those cities.
In the coming months, states will evaluate and discuss the meaning of the summit. During the Dutch EU presidency in the first half of 2016, the Netherlands will take the first steps in discussing the long process of transposing the Climate agreement into European law.
Though, what does the Paris agreement already signal to the urban region of Amsterdam? In rough guidelines, it confirms the way to decrease our dependence on fossil fuels and to scale-up and replicate sustainable and circular business cases.
What's next?
In the past, states would usually claim that individual efforts to reduce their CO2 emissions would be ineffective if there was no global policy. That claim is not an excuse anymore, now that 190 states have made it compulsory to report their climate efforts and raise the bar of minimums higher every five years.
Europe is already dedicated for some years to the so-called horizon 20-20-20 goals. The goals for 2030 still have to be adopted, however they have to be drastically more ambitious in the light of the Paris Agreement. Successful innovation programs will probably continue in accelerated forms and should be supported with more finance. Innovation projects that aim at facilitating the energy transition, like the EU project City-zen in Amsterdam, need to offer the methodology and tools for replicating energy-efficient measures in European cities.
A clear example of such a measure is energy retrofit of buildings, often described as 'low-hanging fruit'. However, in reality it is not that simple, because of the increased demand for energy-gulping appliances in homes. That is why user experiences and reactions to energy retrofit of buildings are just as important as technical improvements. National subsidies are not sufficient. We have to become smarter with our energy-use in the house. The inhabitants needs and wishes are central in planning these innovations. As a partner in the City-zen project the Economic Board will learn and share lessons for the coming four years on the topic of housing retrofit (about 700-900 homes) and in specific the monitoring of energy saving before, during and after. This will directly lead to comfortable homes with low energy billing and about 5000 tonnes of reduced CO2 emissions each year. And all of this happens in ordinary city neighbourhoods like Amsterdam New-West and Eco-Cité in Grenoble. By offering practical tools for the energy-transition, the City-zen retrofit is an example for cities all across Europe.
Furthermore, governments need to set-up financial and judicial mechanisms to accelerate the transition towards a carbon neutral economy. The largest share of the heavy workload will need to be in cities. In all kinds of sectors, people need to change their mind-set from linear to circular thinking in order to reduce waste and CO2 emissions. This offers opportunities for citizens, research institute, firms and municipality in the area.
For these players, the Amsterdam Economic Board will do its best. By focussing on the following five challenges: health, mobility, circular economy, digital connectivity and jobs of the future we look out for opportunities and solutions. Through our extensive network we can connect existing and new initiatives to sustainable opportunities in the area with on the horizon the goal to become the leading innovation area in Europe. At the MRA-congress of 18 February, the board presents its agenda. Please join us and discuss how to develop best practices in the city or become inspired at the Smart City Lab at the Marineterrein in Amsterdam, where you can also learn more about City-zen and other innovative projects.
Column by Mirko van Vliet
Source: Amsterdam Economic Board
Picture: Worldconnectors
Anonymous posted
During the AT&T Developer Conference in Las Vegas the British digital communications company O2 announced that they are the first in Europe that will provide the 'AT&T Digital Life smart home platform'. This platform offers the possibility for the user to monitor the temperature, electricity consumption and the water use. The user is able to adapt this through a smartphone-app.According to the company users can save on energy use and energy costs. Users can have access to the service this summer. O2 brings the new service as a 'complete smart home experience'. To create 'smart homes' the company worked together with Tado, Samsung and Serco for cameras and Yale for locks.
Source: Duurzaambedrijfsleven
Picture: Duurzaambedrijfsleven