Age-friendly Amsterdam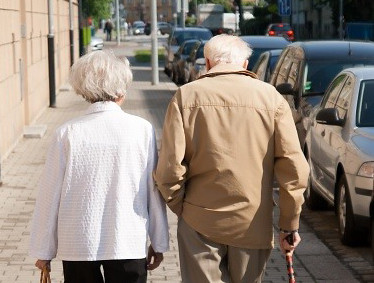 Creating an Age-Friendly Amsterdam, one grandparent at a time.
What is the goal of the project?
A city that senior citizens enjoy living in en which encourages healthy and active aging– that is the aim of age-friendly cities. The Age-Friendly City concept was developed by the World Health Organization (WHO). Since 2006, a worldwide network of 278 age-friendly cities and communities has been active, spread over 33 countries. Amsterdam became part of this network in 2015. Researchers at the Amsterdam University of Applied Sciences (AUAS) are involved in the process of making Amsterdam an age-friendly city.
What is the result of the project?
The aim of the project is to create an age-friendly Amsterdam for all groups of older adults, and to involve them throughout the process. Older adults are therefore invite to participate co-researchers, alongside professionals.
The Amsterdam City Council has recently sought information from senior citizens by organising meetings at which the elderly shared their opinions on subjects they believed to be important. Students have also described the level of age-friendliness of the various districts of Amsterdam. They looked at the eight domains that play a key part in any age-friendly city:
Community and health care
Transportation
Housing
Social participation
Outdoor spaces and buildings
Respect and social inclusion
Civic participation and employment
Communication and information
All this information has been analysed by students and researchers in order to establish the starting point of the research project.
In May 2016, the project has started in two pilot neighbourhoods in Amsterdam; Buitenveldert and the Indische buurt. Research teams of approximately 2 professionals and 10 older adults are assessing the age-friendliness of their neighbourhood. They specifically focus on including the opinion of the more vulnerable older adults via individual interview. In each neighbourhood, appr. 60 interviews will be held. Interviews will be recorded, transcribed and then analysed by the research team. The end results of these pilots will be a report with recommendations.
Who initiated the project and which organizations are involved?
This project is not a typical research project, it is co-research. Older people from Amsterdam are involved in the process as co-researchers. Researchers from the AUAS research groups Outreach Work and Innovation, and Occupational Therapy – Participation and Environment will work together with the older co-researchers. Furthermore, an Age-Friendly City consortium is formed with Amsterdam City Council, the Public Health Service of Amsterdam, the Zuid and Oost city districts, the Ben Sajet Centrum, and VU University Medical Center. The co-research is part of the AUAS Urban Vitality and Urban Management research programmes.
What is the next step?
In a subsequent phase of the research project, a process of co-creation will be started in the pilot neighbourhoods. As well, we hope to receive funding to expand the project to other neighbourhoods in Amsterdam.
What can other cities learn from your project?
Lessons learned so far (Dec. 2016);
Processes involve many stakeholders and are complex;
These processes take time;
Ethical considerations become more complicated;
Pilot projects are local, but potential funding opportunities are most often not local.
http://www.hva.nl/over-de-hva/organisatie/faculteiten/content/fg/gedeelde-content/nieuws/nieuwsbe...
---