The Great Bubble Barrier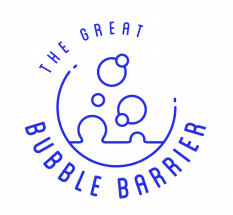 Every minute, the equivalent of one full garbage truck of plastic trash is dumped in the sea. That is 1440 trucks per 24 hours and in total 8 billion kilos per year. With 80% of those plastics coming directly from the land.
The Great Bubble Barrier® creates a barrier stopping plastics from flowing past, but it also allows fish and ships to pass through the barrier unimpeded.