Wieke Rutgers, posted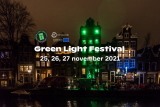 In the city center of Amsterdam, residents, companies and knowledge institutions are joining forces for a sustainable city center. We aim to preserve the cultural-historical heritage as well as prepare it for the future. This challenging area for sustainability asks for smart solutions. Upscaling is necessary in order to create historic and sustainable city's of the future.
Scaling sustainable impact
In this workshop we look at what is necessary for (heritage) experts and property owners to be able to advise about sustainability faster and easier while still securing a high quality standard. We show that even with custom energy advises it is possible to have a scalable approach. In this workshop, the brand new advisory tool for sustainable historic buildings is launched. Tom Huizer will give a demonstration of the tool on behalf of De Groene Grachten and share the results of the first 100 recommendations made using this tooling in the Green Light District.
The workshop takes place on Thursday 25 November. Sign up for Workshop 3 on the registration form to attend.
Green Light Festival
This workshop is part of the Green Light Festival. Two years ago we renamed the Red Light District to the 'Green Light District'. Together with residents, companies, knowledge institutions and partners, we are transforming the city center of Amsterdam into a sustainable and future-proof heart of the city. Discover how we can make a sustainable impact together during the Green Light Festival. What have we achieved together in recent years? And what will the next 10 years look like? In interactive workshops, walk&talks, events and symposia you get to know the area in a whole new way.
Join us in Amsterdam or online! Together we will color the city center green. We look forward to seeing you on November 25, 26, and 27 in the Green Light District!
View the program or sign up!
Green Light District
Green Light District is a collaboration between De Groene Grachten, NV Zeedijk, Municipality of Amsterdam, De Gezonde Stad, Rooftop Revolution, TU Delft and EIT Climate-KIC.
We work together with these partners and our community of residents and other frontrunners in the city. The project is part of the 'Nieuw Amsterdams Klimaat' and together we map out a smart route to a future-proof city.
Check out the Green Light District website!