Cameron Watson, Sustainability Innovation Consultant at Energy Tech Meetup Amsterdam, posted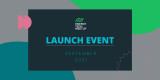 Launching ETM Amsterdam, an accessible event series focusing on exploring the energy transition.
About
Ready to throw yourself into all things energy transition? We're kicking off the Dutch chapter of the global Energy Tech Meetup movement.
ETM is the global community for energy innovation. Starting out in Tokyo, Energy Tech Meetup events have been bringing together startups, professionals, academics, investors, and students since the start of 2019. And now ETM is coming to the Netherlands and we want anyone and everyone who's got energy on the 🧠 to be a part of our community.
In partnership with leading energy VC SET Ventures, we're starting off our series with a special event on what's shaking up the Dutch energy landscape. You'll get fresh and varied insights from innovation departments, research gurus, and cutting-edge startups.
Sound good? Then come join our first event in Zoku, Amsterdam – you can exchange ideas, find new opportunities in energy or simply mingle over a beer.
And keep up to date on what's happening over on Instagram and LinkedIn 👀
Launch event
The Dutch energy sector is booming and we're giving the floor to those who are right in the thick of it. You'll get the inside scoop on all things energy transition during our launch event from Energyworx, Gradyent, E-Flux BV, Eneco, SET Ventures, and more.
Here's what to expect:
7:00pm - 8:00pm: We'll have guest speakers giving a broad perspective of innovation in the Netherlands. With a startup, corporate and academic view, we'll discover where we should be sitting up and taking notice within the energy transition.
8:15pm - 9:00pm: Those on the ground building cutting-edge startups, will be telling us about the sectors that are core to the Dutch energy transition.
Location – Zoku
We're over the 🌕 to link up with Zoku for our first event – a trendy, home-office hybrid, Zoku is all about building a community around sustainability, solidifying their commitment with attaining a B Corp certification back in 2018.
Tickets
ETM is run by volunteers and is a nonprofit, so we won't be pocketing any of the dosh. The €5* gets you a free drink on arrival, so in the words of Wham...'Club Tropicana, drinks are free. Fun and sunshine**, there's enough for everyone'.
*the tickets are non-refundable
**can't guarantee sunshine, but yes to the free🍹